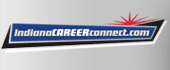 Job Information
Covance

Manager, Proposal Management

in

Greenfield

,

Indiana
Job Overview:
Covance is now part of LabCorp. LabCorp, an S&P 500 company, is a leading global life sciences company that is deeply integrated in guiding patient care, providing comprehensive clinical laboratory and end-to-end drug development services. With a mission to improve health and improve lives, LabCorp delivers world-class diagnostic solutions, brings innovative medicines to patients faster and uses technology to improve the delivery of care. LabCorp reported net revenues of over $10 billion in 2017.
We are currently hiring for an exciting role as a Manager within Proposal Management for our Market Access Service team. This is an exciting role supporting two sides of the business, Market Access and Regulatory. The ideal candidate will have strong industry, proposal/MSA experience.
In this role you will be line managing up to 5 employees, so line management experience is ideal.
Duties -
Is accountable and provides leadership for all aspects of the appropriate proposal/budget process (text, quote, budget, and/or response to Requests for Information [RFIs]

May lead strategic and/or highly complex opportunities and/or initiatives

Is accountable for assigned team workload management, monitoring team capacity, and assisting in priority setting

Triages and assigns new enquiries as needed

Performs line management of assigned team members under the supervision of a Sr. Manager or above

Executes supervisory duties for assigned staff including work scheduling, performance evaluation activities, career development and preparation of training plans, where applicable with support of a Manager or above

Identifies and resolves issues around client enquiry requirements and Covance capabilities

Organizes and leads (and/or coaches others on) of strategic and operational calls related to the opportunity/account

May work across the organization in matrix environment across multiple time-zones and locations to lead the process and complete deliverables

Liaises with third party vendors/vendor managers for provision of quotations and/or information where required.

Is accountable for and provides guidance on the preparation of high quality and accurate documents in accordance with agreed strategy and Sponsor expectations under the pressure of changing timelines

May (based on business unit and/or team expectation) lead and/or provide guidance for internal and external opportunity management negotiations (i.e. pricing, process, timelines, resources, etc.)

May (based on business unit and/or team expectation) prepare opportunity summaries for approval/sign off, either via discussion, email, or teleconference, as applicable in the appropriate process.

Is accountable for timely delivery of assigned opportunities across direct supervision

Performs timely and accurate data entry into departmental and/or corporate databases/systems as appropriate

May (based on business unit and/or team expectation) support client-facing and senior management-facing activities surrounding assigned opportunities as needed, including supporting preparation, attendance, or leading applicable preparation and meetings

Maintains appropriate knowledge of current and future technical and regulatory environments

Identifies and is accountable for driving ways to improve the efficiency and quality of processes and the resulting deliverables, influencing key stakeholders as applicable

May (based on business unit and/or team expectation) contribute to assigned client relationship improvement activities and implementation

Provides training and guidance to new and less experienced staff on all aspects of position requirements

Performs quality control activities per the appropriate process/requirements

May (based on business unit and/or team expectation) assist with hosting sales-focused inbound client visits

May (based on business unit and/or team expectation) be expected to contribute to content library by submitting new content or updates to existing content, using the official content submission process, and to suggest areas for streamlining/improving content and/or structure

Completes other appropriate duties, as assigned by the manager, which require similar skills in accordance with business needs and common sense.
Education/Qualifications:
Bachelor's degree required in related field or equivalent work experience
Experience:
Minimum of 8 years direct CRO/pharma experience with 2 years in a supervisory role or proven people management ability
Applicable minimum years of experience in related field, or an equivalent combination of education and CRO/pharma/other related experience to successfully perform the essential job duties

Excellent customer service skills, attention to detail and ability to be persistent while maintaining tact

Demonstrated computer skills – requires excellent MS Office experience (specifically Excel, Word, Outlook)

Knowledge of proposal management software applications (e.g., Salesforce.com, Qvidian, Proposal Automation applications) is preferred

Demonstrated text editing and writing skills (based on business unit and/or team expectations)

Demonstrated ability to plan, multi-task and prioritize

Demonstrated teamwork, communication (written and verbal), and organizational skills

Proven ability to work independently

Ability to work to deadlines

Strong analytical skills

Ability to maintain confidentiality of employee data and information during interaction with staff at all levels

Ability to communicate appropriately and effectively with internal stakeholders, clients and Covance senior management

Positive attitude and sense of urgency

Possesses an ability to work across Business Units; learns about Business Units currently unfamiliar to them

Demonstrate management ability (to include, but not limited to, coaching and development, workload management, time management, excellent written and verbal communication, and positive change management)

Ability to work irregular and/or extended hours as needed to meet the client deadlines.
Covance is committed to diversity in the workplace and is an equal opportunity employer (Minority/Female/Individual with Disability/Veteran/Sexual Orientation/Gender Identity). Your confidentiality and privacy are important to us.
Covance