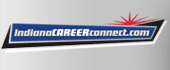 Job Information
United Natural Foods

Lift Operator (Day shift)

in

Greenwood

,

Indiana
Lift Operator (Day shift)
United States of America, Indiana, Greenwood
Logistics / Warehouse Operations
Post Date May 03, 2021
Requisition # 131484
Sign Up for Job Alerts
Our Greenwood, IN distribution center is looking for an experienced reach truck driver to keep America stocked with natural and organic foods! We are an essential business and remained open throughout 2020. Freezer experience is preferred but not required -- reach truck experience is required.
Sunday thru Thursday 8:30AM to 5PM.
The candidate selected will be confident adhering to a strict attendance policy.
Starting pay is $18.00
Why work at UNFI?
Weekly paychecks

Incentive pay – earn more money for exceeding productivity goals

PTO after 90 days of employment

Medical, dental and vision benefits after 30 days of employment

Even more perks: 401K with company match, tuition reimbursement, 25% discounts on wholesale purchases and access to shop at our associate Co-Op store

$18.00/hr + $2 premium pay
ESSENTIAL FUNCTIONS AND BASIC DUTIES:
Replenishes pick slots using the view request screen. If no requests exist, uses the manual replenish screen to fill empty or almost empty slots.

Performs knockdowns for selectors when needed.

Maintains correct counts and logs any discrepancies in inventory.

Verifies that the correct product is being put in the appropriate pick location.

Cuts and removes shrink wrap from all knockdowns.

Removes all empty pallets from pick locations and aisles. Separates the good, bad, and blue pallets and neatly stages in pallet staging area.

Keeps area clean and debris out of work area.

Operates the lift in a safe and efficient manner.

Parks and recharges lift in its appropriate spot at the end of the shift.

Immediately informs a lead, supervisor, or manager of any potential safety violations or violation of company policy.

Perform duties in accordance with Hazard Analysis Critical Control Points (HACCP) and Safe Quality Food (SQF) policies and procedures, as appropriate for location
PERFORMANCE MEASUREMENTS:
Operating a forklift in accordance with Company standards and procedures including quality standards and safety regulations.

Effective communication and coordination exist with Company personnel and with management.

Assistance and support are provided as needed.

Deadlines are met.

SKILLS/ABILITIES:

Have an understanding of procedures in other areas of the warehouse for a more global understanding of all processes.

Ability to apply common sense understanding to carry out simple one or two step instructions and to deal with ordinary, standardized situations.

Ability to perform very basic math skills including adding; subtracting, multiplying, and dividing two digit numbers; the four basic arithmetic operations with money; and operations with units such as inch, foot, yard; ounce, and pound.

Able to read and communicate in English.
PHYSICAL ACTIVITIES AND REQUIREMENTS:
Balancing: May involve walking, standing and/or crouching on narrow, slippery or moving surfaces

Stooping: Bending downward and forward at the waist. Requires full use of lower extremities and back muscles.

Kneeling: Resting on knee or knees.

Crouching: Bending downward and forward at the leg and spine.

Reaching: Extending hand(s) and arm(s) in any direction.

Standing: For extended time periods.

Walking: Especially for long distances.

Pushing: Using upper body to press against something with steady force.

Pulling: Using upper body to draw, drag, haul or tug objects

Lifting: Use of upper body and back muscles to lift objects

Grasping: Using fingers and palm on an object

Talking: Especially where one must frequently convey detailed or important instructions or ideas accurately, loudly or quickly

Average Hearing: Able to hear average or normal conversations and receive ordinary information.

Repetitive Motions: Movements frequently and regularly required using the wrists, hands and fingers.

Fine, Acute Visual Abilities: Fine visual acuity with the ability to inspect closely or to assemble small parts; color vision; depth perception and/or field of vision.

Physical Strength: Medium work; exerts up to 75 lbs. of force occasionally and/or up to 40 lbs. frequently and 20 lbs. constantly.

Working Conditions: Worker subject to changing inside temperature (such as freezers or cold rooms)
All qualified applicants will receive consideration for employment without regard to race, color, age, religion, sex, sexual orientation, gender identity or expression, national origin, disability, or protected veteran status. UNFI is an Equal Opportunity employer committed to creating an inclusive and respectful environment for all. - M/F/Veteran/Disability. VEVRAA Federal Contractor.
Additional Information