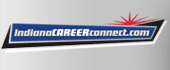 Job Information
United Natural Foods

Night Shift Reach Truck

in

Greenwood

,

Indiana
Night Shift Reach Truck
United States of America, Indiana, Greenwood
Logistics / Warehouse Operations
Post Date Jun 08, 2021
Requisition # 132667
Sign Up for Job Alerts
Receiving Lift Operator - Reach Truck
9:30PM to 6AM Sunday - Thursday
$19.25 + incentives
Experience Required!
POSITION PURPOSE:Responsible for moving product. A forklift operator at United Natural Foods is required to have a strong understanding of his lift, the loads he/she is carrying, productivity measures and safety procedures.
ESSENTIAL FUNCTIONS AND BASIC DUTIES:♦ Reports to the shipping office at the beginning of each shift for the daily assignment, vehicle inspection sheet and replenishment discrepancies sheet.♦ Inspects assigned lift and completes vehicle inspection sheet.♦ Replenishes pick slots using the view request screen. If no requests exist, uses the manual replenish screen to fill empty or almost empty slots.♦ Performs knockdowns for selectors when needed.♦ Maintains correct counts and logs any discrepancies in inventory.♦ Verifies that the correct product is being put in the appropriate pick location.♦ Cuts and removes shrink wrap from all knockdowns.♦ Removes all empty pallets from pick locations and aisles. Separates the good, bad, and blue pallets and neatly stages in pallet staging area.♦ Keeps area clean and debris out of work area.♦ Operates the lift in a safe and efficient manner.♦ Parks and recharges lift in its appropriate spot at the end of the shift.♦ Immediately informs a lead, supervisor, or manager of any potential safety violations or violation of company policy.♦ Perform duties in accordance with Hazard Analysis Critical Control Points (HACCP) and Safe Quality Food (SQF) policies and procedures, as appropriate for locationPERFORMANCE MEASUREMENTS:1. Operating a forklift in accordance with Company standards and procedures2. including quality standards and safety regulations.3. Effective communication and coordination exist with Company personnel and with4. management. Assistance and support are provided as needed.5. Deadlines are met.
REQUIRED KNOWLEDGE: Understanding of Safety guidelines Strong knowledge of applicable Bakco functions and RF systems.SKILLS/ABILITIES: Have an understanding of procedures in other areas of the warehouse for a more global understanding of all processes. Ability to apply common sense understanding to carry out simple one or two step instructions and to deal with ordinary, standardized situations. Ability to perform very basic math skills including adding; subtracting, multiplying, and dividing two digit numbers; the four basic arithmetic operations with money; and operations with units such as inch, foot, yard; ounce, and pound. Able to read and communicate in English.All qualified applicants will receive consideration for employment without regard to race, color, age, religion, sex, sexual orientation, gender identity or expression, national origin, disability, or protected veteran status. UNFI is an Equal Opportunity employer committed to creating an inclusive and respectful environment for all. - M/F/Veteran/Disability. VEVRAA Federal Contractor.Job descriptions are not intended as and do not create employment contracts. The organization maintains its status as an at-will employer. Employees can be terminated for any reason not prohibited by law.
Additional Information