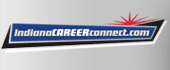 Job Information
Pitney Bowes

Transportation Manager

in

Greenwood

,

Indiana
At Pitney Bowes, we do the right thing, the right way.
As a Transportation Manager in Indianapolis/Greenwood, IN with Pitney Bowes, you can too.
We have amazing people who are the driving force, the inspiration and foundation of our company. Our thriving culture can be broken down into four components: Client. Team. Win. Innovate.
We actively look for prospects who:
• Are passionate about client success.
• Enjoy collaborating with others.
• Strive to exceed expectations.
• Move boldly in the quest for superior and best in market solutions.
If this sounds like you, then you may be a great fit for Pitney Bowes.
You are:
Performance driven individual who is committed to provide innovative service to our clients. You are approachable and relationship-oriented as you contribute to Pitney Bowes success.
You will:
• Supervises and assigns specific responsibilities to all transportation personnel including route delivery.
• Ensures prompt and accurate delivery/pick-up of all service requests for customers, and other transportation activities as required by the needs of the company and customer base.
• Manages site transportation vendors including sourcing vendor contacts.
• Ensures all drivers are compliant with DOT regulations; maintains DOT files.
• Ensures the transportation team provides excellent internal and external customer service while achieving total labor ratio goals.
• Manages the human resources aspect of supervision including performance appraisals, counseling, hiring and terminations.
• Manages service providers to ensure delivery performance standards and operational practices are in line with contractual agreements and performance benchmarks.
• Demonstrates safety and security processes and follows company policies.
• Communicates with the Regional Logistics Manager, Logistics Center and Operations team regarding any special, late or missing pickups and forwards the information to the drivers.
• Coordinates with production to ensure the mail is dispatched on time and ensures that all transportation tasks are completed.
• Reviews pick up slips for USPS supplies and communicates supply requests to the drivers; verifies physical container counts to accompanying customer pick up slips.
• Recommends measures to improve the performance of the transportation department.
• Ensures the mail is reviewed for proper dates, presort slugs and a pickup slip is attached with each order prior to loading on the truck.
• Reviews all daily paperwork submitted by drivers.
• Ensures USPS equipment is used only for the movement of "Live" mail.
• Oversees the return of client's damaged or undeliverable mail following internal handling procedures for damaged secured mail.
• Ensures all required cell phone applications are being used.
• Oversees maintenance and cleanliness of location's fleet.
• Assists other departments to accomplish Operational goals.
• Assist the OTR Manager with our current OTR Fleet.
• Other duties as assigned.
Qualifications
As a Transportation Manager, you have:
• Ability to manage multiple projects and attend to detail.
• Advanced computer skills including Microsoft Office.
• Ability to communicate with customers, co-workers, subordinates and different levels within the organization in a professional and courteous manner.
• Ability to coordinate and manage DOT compliance.
• Ability to effectively utilize, train and develop supervisory staff.
• Strong PC skills including MS Office, Word and Excel.
• Good communication and organizational skills.
• Strong analytical skills.
• Transportation/Fleet service experience, which includes route delivery procedures, basic security, and operational procedures.
• 3 - 5 years of operations/transportation management.
We will
• Provide the opportunity to grow and develop your career
• Offer an inclusive environment that encourages diverse perspectives and ideas
• Deliver challenging and unique opportunities to contribute to the success of a transforming organization
• Offer comprehensive benefits globally (pbprojectliving.com)
Our Team
Presort Services
Our Presort Services team is a national outsource provider of mail presort services for first-class and standard-class mail in the U.S. and a workshare partner of the United States Postal Service (USPS). Our Presort Services network provides mailers with end-to-end solutions from pick up at their location to delivery into the postal system. Through our network of 33+ U.S. locations, and with our fully customized proprietary technology, we process approximately 15 billion pieces of mail annually and are able to expedite delivery and optimize postage savings for our clients.
Pitney Bowes is an Equal Employment Opportunity/Affirmative Action Employer that values diversity and inclusiveness in the workplace.
Women/Men/Veterans/Individuals with Disabilities/LGBT are encouraged to apply.
All interested individuals must apply online. Individuals with disabilities who cannot apply via our online application should refer to the alternate application options via our Individuals with Disabilities link. 
Pitney Bowes