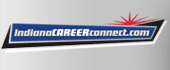 Job Information
Linde Engineering North America Inc

PGP Medical Route Driver

in

HAMMOND

,

Indiana
The Linde Group is known as one of the world leaders in gases, engineering and healthcare. We operate in more than 100 countries across the globe and generated revenue of 17.9 billion euro in 2015. But what makes us great is our people because they make great things happen. Linde employees take pride in what they do because they know it makes a real difference to our customers. They are empowered to turn a challenge into an opportunity to learn and grow. This is how they take the lead, every day.
Linde is currently seeking a PGP Medical Route Driver to join the team in the Hammond, Indiana area.
• Safely drive Linde commercial motor vehicles exhibiting defensive driving using Smith System principles.
• Follows All Linde Safety Policies including but not limited to proper PPE, proper lifting techniques, and local site safety requirements.
• Work in accordance with all DOT and Linde standards and policies including but not limited to Speed Management, Seat Belts, Cones, two way communication / cell phone, and Hours of Service.
• Loads and unloads cylinders and liquid products using safe work practices.
• Perform all tasks required in transporting compressed gas cylinders and liquid vessels for delivery to customer adhering to scheduled route. Customers may include commercial businesses, medical patients in their homes, physicians offices, laboratories, veterinarians, hospitals and/or any other entity requiring compressed or liquid cylinders. Deliveries may include product transfer, connecting cylinders, dynamic risk assessment of delivery area and customer interface.
• Complete all required paper including recording each delivery and pick up utilizing company provided documents, shipping papers,delivery notes FDA documents and other regulatory requirements.
• Establish and maintain excellent customer service while maintaining neat, clean and professional personal appearance.
• Perform pre and post trip vehicle inspections, document deficiencies and ensure all safety items are in good working order.
• Position will require interfacing with home healthcare patients in various medical conditions including entering homes to facilitate delivery.
• Provide product safety information for the use of medical gases and equipment.
• Assess safe use, care and storage of medical gases and equipment in patients'.
• Document observations, education and communication in the patient record.
Basic
▪ High School Diploma, GED or 10 years' experience within current CDL class
▪ 3 years driving experience - CDL Class A with HazMat endorsement
▪ 3 years clean commercial and personal driving record
Preferred
• Map reading and navigation skills
• Ability to read and understand DOT and FDA required paperwork
• Strong written and verbal communication skills
• Strong customer service skills
• Basic computer skills
• Home care/health care background is a plus
Linde offers excellent salaries, world-class benefits, and unparalleled opportunities for development – all to create an invigorating and satisfying environment.
Join a World Leading Team Today!
Linde is an Equal Opportunity Employer (EOE). Company provides equal employment opportunities to all qualified applicants without regard to race, color, religion, sex, sexual orientation, gender identity, national origin, protected veteran or disabled status or any legally recognized status entitled to protection under applicable federal, state, or local laws.
ID: 2017-4158
External Company Name: Linde Engineering North America, Inc.
External Company URL: lindeppusa.com
Street: 3930 Michigan St.