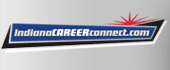 Job Information
Parkview Health

PHH Outpat Customer Svc Coord

in

Huntington

,

Indiana
Summary
Assumes responsibility for greeting and directing patients, visitors and other guests in person and by phone. Performs clerical duties such as answering phones, scheduling patient examinations and communicating with health care team members, in a professional manner. Assists with various duties related to cardiopulmonary, laboratory and imaging customer service activities. Assists in collecting imaging documents for customers on an as needed basis. Maintains the customer service area keeping it looking professional and contacting the house keeping department if their assistance is needed. Maintains constant awareness of customers in the service area making sure we are servicing them timely. Consistently utilizes available Service Excellence tools such as AIDET to enhance the customer's experience and provide excellent service. Consistently adheres to Parkview Health's Standards of Behavior. Performs the duties as described within this profile.
Education
Must be a high school graduate or the equivalent with GED. Medical terminology course through Parkview is required within the first 90 days of employment or documentation of successful completion of a similar course.
Experience
One year hospital experience preferred, preferably within an Imaging Department. Must be able to demonstrate a working knowledge of general computer skills and applications.
Other Qualifications
Must have excellent verbal and written communication skills. Demonstrate ability to multi-task and work independently using critical thinking skills.