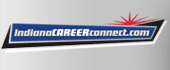 Job Information
Lineage Logistics

Regional Maintenance Manager - IL, KY, OH, IN

in

INDIANA

,

Indiana
At Lineage Logistics, our six values help guide how we behave and define what we hold most important: Safe, Trust, Respect, Innovation, Bold, Servant Leadership. We all play a position that is key to the company's success. Join our Maintenance team that is growing both domestically and internationally.
As a Regional Maintenance Manager, you will provide direction and technical guidance to the department and operations leadership in each assigned building. Additionally, you will ensure the assigned buildings and respective equipment remain in the proper state of operational repair and comply with all regulatory agencies.
This Regional Maintenance Manager will be overseeing facilities regionally across Illinois, Indiana, Kentucky, and Ohio.
Responsibilities of the Regional Maintenance Manager:
Manage team as a servant leader, with an emphasis on coaching, developing and recognizing team members to ensure safety, productivity, efficiency, and effectiveness

Implement, evaluate, and train team on electrical systems, fire protection systems, OSHA Process Safety Management, EPA Risk Management Plan/Process Safety Management, and Environmental Health & Safety programs

Visit all facilities within the assigned region to ensure those facilities are operating efficiently

Ensure all site-specific projects for energy efficiency studies are conducted in collaboration with the Lineage Energy Management department

Coach Facility Maintenance Managers on reviewing monthly utility reports to ensure excellence in energy management

Implement and verify proper use of the Computerized Maintenance Management System (CMMS)

Provide recommendations on future capital expenditure and lender required projects for the assigned building and ensure timely completion

Provide guidance on the design and management of future building additions and new facilities

Ensure all assigned facility Single Line drawings are current
Required Qualifications of the Regional Maintenance Manager:
Completed High School diploma or GED

7+ years of experience in facility maintenance management including resource planning

Experience with working on and around the refrigeration system type applicable for the assigned facilities

Demonstrated proficiency with Computerized Maintenance Management Systems (CMMS)

Demonstrated proficiency with Process Safety Management and Risk Management Plan regulatory requirements, program implementation, and compliance oversight

Proficiency with Microsoft Office Suite
Preferred Qualifications of the Regional Maintenance Manager:
Bachelor's degree in Engineering or related field

3+ years of experience at a large and/or highly complex facility

Successful completion of CIRO certification

AutoCAD or Revit software experience

Experience working in a continuous improvement background
Work Environment
Fast paced industrial machinery and cold storage work environment

Warehouse bays are kept at 32 degrees (and below zero in certain areas)

Ability to withstand cold storage temperatures for extended periods of time (warm gear provided by company)

Noise level varies at times and it can be loud
Why Lineage
This is an excellent position tobegin your career path within Lineage! Success in this role leads to greater responsibilities andpromotions! A career at Lineage starts with learning about our business and how each team member plays a part each and every day to satisfy our customers' requirements. Beyond that, you'll help us grow and learn on our journey to be the very best employer in our industry. We'll ask you for your opinion and ensure we do our part to keep you challenged and engaged as we grow our business. Working at Lineage is energizing and fun. Like being with friends, we understand respect and care about our team members. We believe in keeping you informed whether it's at our daily start-up shift meetings, or our annual team member opinion survey - we want our team together and aligned.
About Lineage Logistics
Lineage Logistics is a warehousing and logistics partner committed to delivering sophisticated, customized, and dependable cold chain solutions to leading food, retail, agriculture and distribution companies. We serve customers who put a premium on excellence and reliability to ensure our nation's food supply is handled, stored and delivered safely and securely through the entire supply chain.
Lineage Logistics offers comprehensive benefits including health, dental, vision, 401(k), paid time off and more. Join a team that is growing both domestically and internationally.