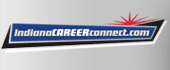 Job Information
Old National Bank

CHIEF TECHNOLOGY OFFICER, SVP

in

Indiana
Old National Bank was established in 1834. Today, we are the largest financial services holding company headquartered in Indiana. We provide an array of services to our clients which include Community Banking, Investments, and Wealth Management. At Old National, we believe that by helping our associates balance work life with home life, we create a more productive workforce and a stronger company.
In 2020, Ethisphere Institute announced Old National Bank as one of the World's Most Ethical Companies for the ninth consecutive year.
The Chief Technology Officer (CTO) is a key role within the technology team, reporting directly to the CIO. This position is responsible for technology strategy, implementation, deployment, and operation of the mission critical infrastructure at Old National Bank. The CTO is responsible for meeting the needs of our expanding organization including the anticipation and provisioning of appropriate fit for purpose technologies; to enable the technology team to deliver exceptional service and value. The position will lead various Directors/Managers, assisting in developing systems to improve our technology infrastructure. The CTO also serves as a member of several committees and collaborates with organizational partners to achieve organizational objectives.
Key Accountabilities:
Accountable for the creation and delivery of the Infrastructure vision and roadmap in line with the business strategy.

Leverage traditional best practices as well as the latest technology trends and best practices including cloud, DevOps, and agile into the infrastructure roadmap.

Create maximum value and high-quality delivery of Infrastructure core and foundational products.

Build and maintain strong relationships with stakeholders to develop a clear understanding of near and long-term business needs, identifying opportunities for initiatives to drive value and efficiency to meet those needs, and responding with agility to changing business priorities.

Manage and optimize the Infrastructure product budget/financials.

Ensure consistent feedback mechanisms are in place to measure consumer satisfaction and capture potential new requirements/enhancement opportunities.

Provide technical leadership while developing and maintaining relationships with Product Managers, Solution Engineers and Technical Architects.

Represent Old National Bank at external conferences and mentor junior engineers and architects. Drive the development and execution of the strategic vision for technology organization including our key vendor partners.

Establish strategies, goals, tactics, scorecards, and operating procedures in support of business strategies and plans in collaboration with other leaders and key stakeholders to ensure delivery performance and quality.

Oversight of external technology providers, including data center operations, infrastructure provisioning, and production support. Monitor and drive performance corresponding to third party service agreements.
Key Competencies:
Strategic Planning – Analyzes current and future business strategies against technology capabilities. Partner with technology partners and service providers to identify, design, and evaluate product offerings to align to future demand.

Communication – Applies active listening skills and skillful use of questions to understand the situation, needs and desired outcomes. Effectively shares information and ideas, displaying self-awareness and self-management. Understands who will be affected by an issue or change and ensures all stakeholders and kept informed.

Collaboration – Actively seeks, develops and maintains trusted relationships with others to achieve business goals and objectives. Proactively shares knowledge information, ideas and suggestions to accomplish mutual goals.

Drive and Execution – Actively seeks ways to improve current methods, systems, processes and procedures. Focuses on ways to succeed and monitors and reviews progress against performance expectations. Committed to achieving established goals, overcoming obstacles, and continuously learning.

Client Leadership – Asks effective questions to understand and clarify the client's needs and/or to gain information relevant to the solution, response or action required to ensure the client is at the forefront of everything they do. Exceptional soft and interpersonal skills, including teamwork, facilitation, as well as excellent written, verbal communication and presentation skills
Qualifications and Education Requirements:
Master's or Bachelor's degree in business, computer science, computer engineering, electrical engineering, system analysis or a related field of study, or equivalent experience.

Ten or more years of experience in some combination of the following disciplines: business or information solutions, technical architecture, application development, middleware, information analysis, database management.

Familiarity with information management practices, system development life cycle management, IT services management, infrastructure and operations, and ITIL frameworks.

Strong leadership and mentoring skills, including team leadership and work organization/coordination.
Old National is proud to be an equal opportunity employer focused on fostering an inclusive workplace and committed to hiring a workforce comprised of diverse backgrounds, cultures and thinking styles.
As such, all qualified applicants will receive consideration for employment without regard to race, color, religion, sex, national origin, protected veteran status, status as a qualified individual with disability, sexual orientation, gender identity or any other characteristic protected by law.
We do not accept resumes from external staffing agencies or independent recruiters for any of our openings unless we have an agreement signed by the Talent Acquisition Director, VP, to fill a specific position.
External Job Title: CHIEF TECHNOLOGY OFFICER, SVP
Requisition ID: 2020-5820