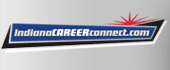 Job Information
Farm Credit Mid-America FLCA

Intern - Ag Lending - Indiana

in

Indiana
At Farm Credit Mid-America, we believe people are our strongest asset. We are consistently looking to hire individuals from a wide range of experience and capabilities who have a desire to serve. Currently, we have over 1,100 employees across Indiana, Ohio, Kentucky and Tennessee.
Intern position for the Summer of 2021
Are you interested in working at one of the Best Places to Work in Kentucky?
As an Intern - Ag Lending you will work with a development partner and staff to help market, sell, and analyze financial products Farm Credit Mid-America provides to rural America. Your duties include completing assigned project(s), completing an intern development guide, attending sales meetings and working with various Association employees. You will also present your project to our leadership team.
Major responsibilities: (in order of importance)
Complete assigned project (s): Your project(s) will be designed specifically for the office location needs. Projects could include analyzing products and programs, special event planning, prospecting customers through market segment research, analyzing underwriting standards, and other Association needs.

Complete intern development guide: You will gain industry and association knowledge by completing development activities that will involve you in the business.

Customer, community and team involvement: You will demonstrate our values through your interaction with potential and current customers, the community and the office team. You will also assist the office staff in daily activities as appropriate.

Represent and communicate our mission and values and aligns with our conduct policy, security policy and confidentiality expectations.

Present project to our leadership: At the conclusion of the internship, you will present your project results to members of our leadership team.
Minimum Qualifications: Summer Interns will be college students pursuing a bachelor's degree in agriculture, business or related field.
Knowledge, skills and abilities:
Knowledge of: Our products, services, processes, technology, policies and procedures.
Skills in: Building business relationships; creating business networks, verbal and written communications, listening, creative problem solving, working well under pressure, taking initiative, time management, maintaining confidentiality.
Ability to: Achieve goals; be creative; accept and implement corporate strategies; demonstrate the values of our association, be a self-starter, sell, be assertive, relate positively to others, listen to customers and team members, be logical, overcome objections, professionally represent Farm Credit Mid-America.
Mental and physical requirements:
This job requires you to have the ability to…
Engage in telephone and face-to-face conversation to serve customers and give and receive information from customers, staff, vendors, outside consultants and the public.

Use computer. This involves reading the screen and keying/typing information.

Speak and make presentations to individuals or groups on technical subjects related to job.

Travel via auto or commercial transportation to carry out essential responsibilities of the job.

Successfully get along with and represent the organization to customers, staff, officers, board members, vendors, and/or the public at all levels.

Reason, judge, compare, calculate, evaluate, decide, and critique such information as written material, numerical data, responses to customer needs, and/or other related work activities.
Requirements of the job include the ability to do the work, with or without reasonable accommodations. It is the Association's policy to make reasonable accommodations for individuals with disabilities. Leadership retains the right to add, subtract or change duties of the position at any time.
Farm Credit Mid-America is an Equal Opportunity Employer and all qualified applicants will receive consideration for employment without regard to race, color, religion, sex, national origin, veteran status, disability or any other category protected by law.