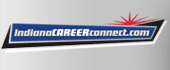 Job Information
Carrier

Lean Champion

in

Indiana
Date Posted:
2021-03-17-07:00
Country:
United States of America
Location:
CAINO: Carrier-Home Indiana Remote Location, Remote City, IN, 06032 USA
Lean Champion
Carrier is a world leader in HVAC, Refrigeration, Fire & Security solutions. For over a century, we have been developing innovative products and services that have changed the way people live and work. That drive for innovation continues today with a renewed focus on creating solutions that will change the world for the better. At Carrier, we see possibilities in everything.
If you thrive in a fast-paced environment and are looking for an opportunity to develop your supply chain career, then we have an excellent opportunity for you.
Carrier seeks a motivated, self-starter to serve as a Lean Champion and drive creative, change, and sustainable solutions within our Transportation Supply Chain function. The Lean Champion transportation will lead teams to transform existing processes and standard work by driving value stream mapping, executing improvement events, and establishing an audit process to aid in developing new teams and processes.
The successful candidate will have a strong foundational knowledge of lean principles and real-world experience, applying lean tools to achieve efficient and successful transportation function improvements. The Lean Champion, Transportation will also l be responsible for educating and implementing a lean culture within Transportation.
KEY RESPONSIBILITIES:
Coaches leads and team members on how to implement fundamentals of lean practices.

Drives best practices in process improvements ensuring standard work is documented.

Develops layered audit processes for all standard work.

Coaches team members and assists in the development of visual management tools and to support transportation functions.

Leads process improvement events, including tool deployment, actions, and change management.

Supports project requirements using including data analysis from multiple sources.

Develop and deploy KPIs to ensure alignment to customer satisfaction and transportation goals.
EDUCATIONAL REQUIREMENTS:
Bachelor's degree in information technology, supply chain or operations related field and 5+ years of experience

Master's degree and 3+ years of experience
KEY QUALIFICATIONS:
5+ years of experience in logistics, transportation, or operations

3+ years experience in leading lean transformation, including coaching and developing on lean principles and driving change management

Strong issue resolution skills utilizing lean tools

Proven analytical skills, including using multiple data sets to solve problems

Ability to influence and engage with all levels of organizations, both internally and externally.

Passion for servicing customers. Ability to listen to customer needs and quickly act to solve their problems, go above and beyond to exceed their expectations

Proven ability to execute with speed and exhibit a bias for action mindset

Strong ability to collaborate in diverse, cross-functional project teams to achieve high levels of performance in a dynamic, changing environment

Strong written and verbal communication skills.

Comfortable public speak/leading training workshops to a large audience

Demonstrated ability to work independently and take initiative.

Strong issue resolution skills utilizing lean tools

Strong coaching/mentoring skills

Working knowledge of Microsoft Office (Outlook, Excel, Word, PowerPoint, Access, and SAP a plus)

Willingness to travel 20%.
Carrier is An Equal Opportunity/Affirmative Action Employer. All qualified applicants will receive consideration for employment without regard to race, color, religion, sex, sexual orientation, gender identity, national origin, disability or veteran status, age or any other federally protected class.
Job Applicant's Privacy Notice:
Click on this link (https://www.corporate.carrier.com/legal/privacy-notice-job-applicant/) to read the Job Applicant's Privacy Notice
Carrier