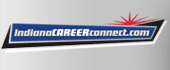 Job Information
Asurion

Service & Repair Manager

in

Indianapolis, IN

,

Indiana
PURPOSE AND DESCRIPTION
The Manager, Service & Repair supervises and coordinates activities of Cellphone Repair Technicians. You'll manage techs across multiple retail locations while ensuring that production and quality standards are achieved.
What will you do?
Coach, mentor and develop employees to meet Asurion's expectations for productivity, quality, and goal accomplishments.

Work with COEs to recruit, interview, select and hire employees into functional area.

Provides oversight and direction to the employees in the functional area in accordance with the Asurion's policies and procedures.

Manage Cellphone Repair Technicians and Lead Technicians responsible for repair work at retail stores.

Deliver in-field technical training to enhance technical expertise of the teams.

Measure effectiveness of service and repair functions to determine if performance standards have been met.

Develop employees to insure they have a clear understanding of performance metrics.

Develop, plan, and implement continuous process improvements in labor efficiency, labor utilization, and total operating costs.

Manage parts inventory for respective store locations.

Other duties as assigned.
What we offer:
· Competitive pay and benefits including health, dental, and vision.
· Retirement Savings Plan
· Tuition Reimbursement Program
· Vehicle Reimbursement Program
· Ongoing training to grow your skills
If you're a good fit for the job, you'll have: * *
Strong oral and written communication skills.

Strong teamwork and collaboration skills.

Basic knowledge of Microsoft Office.

Technical experience in assembling and/or dissembling electronic devices.

Bachelor's degree and two years related work experience or Associate's degree and four – six years related work experience.

Two years of supervisory experience.

Prior experience motivating and coaching employees.

Prior experience training others on technical repair work.

Ability to assist with repair work which involves handling small parts and being dexterous.

Ability to interact and speak clearly and concisely with customers and employees.

Travel required.

May involve nights and weekend work.
Brick/Mortar locations: Regularly requires working indoors in environmentally controlled conditions. Regularly requires working with other in a close proximity and sharing workspaces.
Work at Home locations: Required that employees work in a distraction-free workplace and is ergonomically set to meet the company's standards.
Job: *Customer Solutions InStore Sprint
Organization: *Customer Solutions InStore
Title: Service & Repair Manager
Location: IN-Indianapolis, IN
Requisition ID: CUS46753