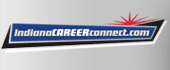 Job Information
Lilly

Advisor-UX Design Program Mgr

in

Indianapolis

,

Indiana
45414BR
Responsibilities:
We work in an industry where we can have real impact on people's' lives. We are here to change the world and make life better for people.
Now is an exciting time -- things are changing. We believe drug efficacy is no longer the end-all and be-all for pharma companies -- digital solutions, data, and insights are fundamental to that change. There are many ways to bring positive benefit to our customers (patients, health care providers and payers), including personalized solutions, enhanced experiences, and solutions that drive behavior change in disease management, just to name a few. Given the limitless opportunities, we believe that digital health is the future for pharma and for healthcare. We are building a team to shape that future, not just be a spectator. Are you in?
Our team and your role
The Digital Health Design Center is committed to exploring how next generation therapeutic ecosystems, connected solutions, and data analytics can improve patient health while reducing the clinical, psychosocial and economic burden that is systemic throughout healthcare today.
We are looking for a UX Design Program Manager to lead day-to-day operations, including prioritization of resources for our Digital Health Design Team. We want a leader who can work across functions (design, business and technical), bring multiple stakeholders at various levels along our journey, while inspiring and driving our Design Team to deliver beautiful products. Fundamental to this role is managing the scope, schedule and budget for design work across our digital portfolio.
How you will maximize your impact
With an entrepreneurial mindset, we will rely on you to maximize the impact of your role, position our team to deliver great things, help our company become a leader in an emerging space, and influence our industry as it nears digital revolution.
We are a team with a "start-up" mentality, yet we operate within a large pharma company, with all the resources, knowledge, and capabilities that come with it. We need you to be excited about that. The opportunity in front of us is not typical -- in scale or in effort. You will need to be scrappy and resourceful, with a capacity for big
ideas that match our vision. With your help, we are going to build things that matter.
Once here you will:
Coordinate the work of and maximize the impact of our Design Team across our digital portfolio

Ensure our Design Team is set up for success, by maintaining daily operations, budget, and execution plan

Lead design delivery for complex, multi-disciplinary projects

Collaborate cross-functionally to plan projects, define milestones, assign resources, assess risks, and ultimately meet project deadlines

Manage design project schedules, identify risks / issues and manage communication with project stakeholders

Understand / proactively address key stakeholder needs

Work with our Design leadership team to develop UX delivery strategy, prioritize key efforts across programs

Manage Design Team capability development

Manage Design vendor relationships, contracts and delivery

Drive significant results on time, with quality (e.g., streamline the UX design process and drive product excellence)
Req ID:
45414BR
Additional Skills/Preferences:
Experience working with design, research, and engineering professionals

Leadership / teaming: You are comfortable developing effective relationships, establishing influence, and driving consensus

Communication: You are passionate about clearly communicating issues, structuring an approach, and helping people work together for maximum impact.

Organization: You are a master planner and a flexible project manager who can balance multiple projects

Proven record of coordinating creative output
Additional Information:
Lilly is an EEO/Affirmative Action Employer and does not discriminate on the basis of age, race, color, religion, gender, sexual orientation, gender identity, gender expression, national origin, protected veteran status, disability or any other legally protected status.
Title:
UX Design Program Leader
Job Category:
Information Technology
Basic Qualifications:
Bachelor's Degree

3+ years of program management experience, with design teams

Qualified candidates must be legally authorized to be employed in the United States. Lilly does not anticipate providing sponsorship for employment visa status (e.g., H-1B or TN status) for this employment position.
Company Overview:
At Lilly, we unite caring with discovery to make life better for people around the world. We are a global healthcare leader headquartered in Indianapolis, Indiana. Our 39,000 employees around the world work to discover and bring life-changing medicines to those who need them, improve the understanding and management of disease, and give back to our communities through philanthropy and volunteerism. We give our best effort to our work, and we put people first. We're looking for people who are determined to make life better for people around the world.
City:
Indianapolis
Country:
USA
State / Province:
Indiana
Region:
North America
Lilly