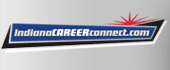 Job Information
Rhythm Pharmaceuticals

Area Development Manager - Central

in

Indianapolis

,

Indiana
Company Overview
Rhythm is a biopharmaceutical company aimed at developing and commercializing therapies for the treatment of rare genetic diseases of obesity. Working at Rhythm means that you are part of a team that?s passionate about transforming the lives of people living with rare genetic disorders of obesity. We recognize the courage it takes for patients and their caregivers to begin their journey of advocacy to find the answers they need. Their courage inspires us to challenge convention, ask bold questions and seek answers for them. Every day, we strive for excellence through our willingness to adapt, learn, and our tenacity to overcome barriers, together.
Job Summary
Rhythm Pharmaceuticals is focused on making a positive impact on patients living with rare genetic forms of obesity (RGDO). This impact starts with providing patients and their families with a clear diagnosis. The Area Development Managers (ADMs) will play an integral role in building the RGDO community, to facilitate awareness, diagnosis, and care of patients.
The ADMs will work with cross functional teams to execute disease education and testing initiatives around RGDO and support the clinical development team on enrollment of clinical studies. This position will report to the Head of ADMs.
Summary of Key Responsibilities
Develop and effectively implement area business plans to achieve company objectives. Execute a compliant, tailored approach by applying business analytics and marketplace knowledge.

Foster strong relationships with HCPs in assigned geography that lead to action

Collaborate with cross functional teams, including clinical operations and MSLs, to optimize clinical study recruitment.

Support targeted population screenings in collaboration with HCPs & obesity networks.

Ensure accurate capture and reporting of data in the CRM.

Engage in ongoing training to improve skills and optimize execution to meet yearly objectives.

Collaborate with marketing teams on the development of collateral to support the teams? activities.

Ensure completion of all corporate and administrative responsibilities with high level of efficiency, including healthcare compliance training, expense reports and other assignments by established deadlines.

Qualifications

BS/BA degree in science or business preferred

5+ years of field experience as a MSL, sales, or other related discipline in biotech or pharmaceutical industry

Rare disease experience is preferred

Ability to have a high command of scientific data and to communicate it effectively to different audiences

Excellent interpersonal and communication skills with a strong track record of customer engagement

Proven track record of execution that has delivered strong results, aligned with achievement of objectives

Demonstrates a passion for improving patient care delivery with strong customer orientation and insight

Demonstrated active listening skills applied to create relevant value to customers and key stakeholders

Self-motivated, highly energetic individual with the ability to adapt and thrive in a fast-paced and dynamic environment

Strong organizational and operational skills, with attention to details and sound business judgment

Strong understanding of healthcare regulatory and enforcement environments

Ability to travel up to 80% as necessary

(Keywords - Field, Territory Manager, Sales, MSL)

This role will be home-office based. Candidates applying must be based in a centralized location in their territory and have easy access to transportation and airports.

This role will involve future travel, post availability of COVID-19 vaccine and pandemic travel guidelines.
More about Rhythm
Rhythm is a biopharmaceutical company aimed at developing and commercializing therapies for the treatment of rare genetic disorders of obesity. The company is targeting the melanocortin-4 receptor (MC4R) pathway that is impaired due to genetic variants. This is a key biological pathway that regulates weight and hunger. A central element of Rhythm?s mission is to improve the understanding of these disorders and develop management strategies for patients who have no treatment options available to them. Rhythm was founded in 2008 and is based in Boston, MA. The company?s clinical development program is currently focused on several rare genetic disorders of obesity, all driven by genetic variants in the MC4R pathway. For healthcare professionals, please visit www.UNcommonObesity.com for more information. For those who may be affected or would like to learn more, visit www.LEADforRareObesity.com for more information.