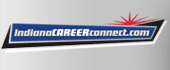 Job Information
Covanta

Area Manager, Regional Operations (Northeast or FL)

in

Indianapolis

,

Indiana
Area Manager, Regional Operations (Northeast or FL)
Job ID
10166
Location
Indianapolis, IN
Functional Area
Administration (Facility)
Department
Administration (Facility)
Position Type
Full-Time Regular
Education Required
Bachelors Degree
Experience Required
More than 10 years
Relocation Provided
Yes
Position Description
Covanta is a world leader in providing sustainable waste and energy solutions. Annually, Covanta's modern Energy-from-Waste ("EfW") facilities safely convert approximately 21 million tons of waste from municipalities and businesses into clean, renewable electricity to power one million homes and recycle over 500,000 tons of metal. Through a vast network of treatment and recycling facilities, Covanta also provides comprehensive industrial material management services to companies seeking solutions to some of today's most complex environmental challenges. For more information, visit www.covanta.com .
Information on our facilities is available at www.covanta.com/Covanta-Map . For career opportunities, visit www.covanta.com/Careers . Covanta is an Equal Opportunity Employer. Qualified applicants will receive consideration for employment without regard to race, color, religion, sex, national origin, sexual orientation, gender identity, disability or protected veteran status.
EOE AA M/F/Protected Veteran Status/Disability EEO is the Law Poster (The poster can be found at http://www.eeoc.gov/employers/upload/posterscreenreader_optimized.pdf) Level, Title and/or Salary may be adjusted based on the applicant's experience or skills.
The Area Manager, Regional Operations is a key position within Covanta and is responsible for day to day operations in a specific region of facilities that are consistent with the company's vision and values and takes proactive measures to safeguard personnel and assets. Reporting to the Vice President, Regional Operations, this role is a key position that manages the critical integration point between the direct reporting plants and Regional Operations VP, Regional Safety, Environmental, Operations, Maintenance, Engineering, Procurement, Projects, Continuous Improvement and the Business Unit.
This position can be based at our plants in Northeast. Preferred locations are Indianapolis, IN and Niagara Falls, NY.
This position will provide leadership, develop programs and policies for improvement and be responsible for the execution of health & safety, environmental performance, operations and maintenance for facilities and employees, in their region for the following dimensions;
DIMENSIONS
Covanta Region
Northeast (R1) or South (R3)
No. of Operating Energy from Waste Facilities:
4-6
Listing of Primary Facilities:
TBD
Average Number of Total Employees:
300-400
Annual Waste Processed / Power Sold:
2-3 MM tons / > 1.2 MM MWhs
Number of Boiler / Turbine Generator Managed:
10-15 boilers / 5-7 TGs
Number of Direct Reports:
+/- 5 people
Regional Annual Operating Expense Budget:
$ 100 million USD
Regional Annual Maintenance Expense and Capital:
$ 45 million USD
Essential Duties & Responsibilities
The Area Manager, Regional Operations will provide exceptional leadership, guide, empower and collaborate with operating teams to ensure operations is in compliance with all environmental, safety and health, corporate initiatives, directives and overall operation and maintenance strategies while optimizing cost and delivering results. He/She will aggressively drive a high-performance culture by ensuring the right talent, in the right roles, delivering high quality results. Additionally, identify actions for development and retention of our employees and continue strengthening operations excellence at every site. The scope covers "end to end" plant operations and maintenance as it relates to the handling of all incoming waste types (MSW, Profile, RMW, etc.), processing of refuse, boiler operations, turbine generator operations, metals (ferrous/non-ferrous), ash and all auxiliary systems. He/she will be guided by data driven analysis and be effective in weighing trade-offs for the decisions they make.
Key Responsibilities include:
Safety, Health and Environmental Excellence:
− Provide visible personal safety and environmental leadership. Take an active role in the implementation of SHE programs, policies and procedures. Measure performance through audit and tracking KPI's. Provide leadership into the Root Cause Analysis of any incidents. Ensure effective corrective actions are identified and follow through that they are addressed at all locations within the Region.
− Accountable for effective Management of Change (MOC) including compliance in the plants for the Facility Change Notification (FCN) program.
− Lead crisis management situations and provide effective leadership to assist in containment and recovery to normal operations; in collaboration with the operations regional VP, regional maintenance Director and regional engineering Director, establish the timeline to plan, organize, and execute proper remedial action.
− Assist facilities with the identification of opportunities to enhance performance and/or reduce risk.
Day to Day Operations Leadership:
− Ensure consistent and integrated approach to the operation and maintenance of operating facilities through effective planning, excellent communication and sharing of information and processes, development of contingency plans and follow through on effective execution of plans.
− Oversee facility production and equipment availability, collaborating with staff to identify operating deficiencies and coordinate both corporate and field support to develop and implement effective operating plans.
− Ensure accuracy and consistency of reporting using key performance indicators (e.g., production, operating statistics, labor costs and other operating expenses) and compliance with policies and procedures. Ensures prompt attention to and resolution of issues when required.
− Coordinate and work with regional support to ensure effective operating plans. Plans should include supporting business processes, operating facility budgets, other financial processes and human resources.
− Own and lead day to day maintenance activities while working with the Regional Operations VP and Regional Director of Maintenance to drive plant maintenance improvements (process, system utilization – ALM, execution and quality) and advancing preventative maintenance and reliability programs. Ensure Outage planning and execution is being managed as well as owning the Long-term maintenance plan (LTMP).
− Communicate, implement, and maintain "best practices" and procedures to drive the definition and utilization of common KPIs to measure operating performance and improve effectiveness.
− Coordinate the preparation and implementation of effective Employee Development and Succession Plans for key positions in Operations and Maintenance, foster the effective use of established HR systems and policies, for hiring, recognition, growth, and development of employees. Utilize the performance enhancement process to maximize employee value.
− Participate in the hiring process of critical positions in the organization. Understand team profile and needs prior to interviews. Hire to "win" and upgrade overall talent in the organization.
− Teach and mentor less experienced operations personnel, being responsive to requests for help and explanations of operations and technical risk.
− Maintain compliance with all regulatory requirements and ethical standards related to Operations and Maintenance.
− Communicate strategic objectives, lead resource allocation and execute on global plans.
− Own and lead Operational Excellence/Discipline efforts across the region creating a high-performance culture.
Continuous Improvement and Cost Management:
− Coordinate and work with Regional Operations VP to manage corporate support to ensure successful integration, promote effective budget management and organic growth initiatives.
− Coordinate and work with Regional Operations VP and regional support to ensure effective operating plans. Plans should include support of business processes, operating facility budgets, other financial processes and human resources.
− Support assessments of asset performance, analyze and document deviations to ensure lessons are captured and used to keep our policies and programs current and reflective of actual field performance.
− Serve as champion for the Continuous Improvement / Lean Six Sigma program. Be a change leader for the entire operations organization. Be an active leader in the CI Project Prioritization Process.
− Identify process improvements as prioritized to business needs and external benchmarks, attack and resolve root causes of problems and inconsistencies.
Engineering and Project Management:
− Serve as an active participant in the planning, development, and implementation of facility and system design. Maintain an understanding of the technology, the business, and the competition.
− Serve as a critical part of the Project Management Office (PMO). Understand bid, project, or work process execution issues and how to leverage our resources within the organization.
− Conduct capital expenditure planning, global engineering standards, budgeting, forecasting, facility master planning.
− Lead consistent and thorough compliance with requirements of the Covanta Technical Standards Program, coordinate support to assist facilities with implementation, oversight and variance procedures, implement best outage practices, including implementation of outage management team to provide assessment, procurement, and execution oversight with the goal of establishing consistent practices and effective cost control.
− Identify recurring issues (Bad Actors) and defining overall requirements for obtaining necessary plant data, recommend and implement action plans.
− Support Engineering and Project teams in the resolution of technical operational problems including new system start up.
− Identify opportunities to leverage new technologies to drive process focused performance.
Position Requirements
This individual must have 15+ years of progressive experience in operations management with at least 10 years supervisory experience in a leadership role, as well as experience leading operations and maintenance execution. This person will have a track record of outage/maintenance execution, utilizing people effectively and managing tightly against performance commitments and be strongly committed to developing a high-performance culture.
Specifically, the successful candidate will have:
Experience managing an organization involving the staffing, mentoring and development of its personnel; and a strong track record in remotely managing operating teams.

Demonstrated strong business acumen with an understanding of the financial implications of design options and process improvement.

Understanding of the use of technology as a competitive differentiator, specifically driving its use in development of plant strategic plans and implementation leading to continuous improvement in profitability. Strategic and Tactical experience in evaluating technical concepts for implementation.

Strong customer internal orientation with comfort in a matrixed organization.

Demonstrate dedication to process safety, worker safety and environmental stewardship.

Strong leadership and decision-making skills.

Demonstrated experience in championing and leading change across a business, including driving Management of Change and Operational Discipline. Experienced in implementation of change across facilities within the business.

Strong interpersonal, verbal and written communication skills.

Key position competencies include extensive management communication experience, ability to work with all levels of the organization (hourly, management and officers and external constituents), strategic orientation with excellent planning and project management skills and customer focus.

A track record of ensuring all operations projects are subject to rigorous planning and oversight to ensure on-time and on-budget completion that meets or exceeds quality and safety standards.

Ability to challenge status quo, identify key areas for improvement and implement actions to address.

Drive cultural change, accountability, and continuous improvement mindset throughout the organization.

Strong customer internal orientation with comfort in a matrixed organization.

Demonstrate dedication to process safety, worker safety and environmental stewardship.

A strong track record in managing large and remote operating teams including ability to energize and develop all levels of the organization.

Experience in building (re-building) process/systems focused structure.

Successful experience interacting with Federal, State and local regulators, legislators, permitting agencies, and other community organizations.

Leadership skills to serve as a champion for the Continuous Improvement / Lean Six Sigma program; serving as a change leader for the entire maintenance organization and as an active leader in the CI Project Prioritization Process.

Diversity awareness and a champion of inclusion.

Previous management experience in a specialty chemical, heavy industry, intensive asset environment with significant processing equipment and material handling, or equivalent.
EDUCATION
An undergraduate degree in engineering or another technical degree; an advanced degree is considered an advantage. Lean Six Sigma certification is highly desirable.
15 + years in Operations Management.

5+ years in maintenance and Capex execution.

5+ years in plant or field operations/maintenance experience.

Experience with Lean Six Sigma or operating in lean manufacturing environments.

Ability to travel both domestically and internationally.
Specific performance competencies expected of candidates include:
Leadership: Inclusive and able to obtain buy-in from subordinates; team builder; empowers and delegates; hires top talent, holds them accountable and leads them to exceptional results. The ability to remove poor performers quickly, recruit great talent to replace them, and keep people motivated to do their best, even under high stress. Ability to view the management team objectively, their individual strengths and weaknesses, and the value they can contribute, even as the strategy changes. Holds people accountable. Leads by example and inspires other to achieve their own personal goals. Challenges current processes for continuous improvement. Takes risks for the sake of principles, values or mission.

Driving for Results: Sets compelling SMART goals and aggressive schedules for improvement and conveys a sense of urgency while driving to closure. Translates business goals into specific objectives for each member of the team and holds people accountable for agreed-to results. Uses best-in-class industry benchmarks and direct experience as catalysts for driving change. Decisive, balancing a high sense of urgency with appropriate risk management. Takes responsibility for managing resources. Sets clear goals and objectives, with contingency plans in place. Monitors workloads and workflow to ensure optimal performance. Sets attainable expectations for subordinates and holds them accountable for actions and decisions. Delegates appropriate responsibilities and authority; Monitors performance data to achieve continuous improvement; Provides timely and specific feedback to employees.

Creating Vision: Has a clear, compelling strategic vision - knows where they want to take the organization and communicates the vision in bold and persuasive terms. Creates a clear and compelling vision. Challenges conventional thinking. Encourages new ideas. Creates new concepts and has a passion for the business.

Building Commitment: Motivates others to pursue common objectives with excitement about the future. Radiates enthusiasm for goals and infects others with a shared optimism and excitement. Conveys a genuine belief to succeed despite the toughest obstacles.

Developing and Leveraging Relationships: Builds a strong network of internal and external relationships at high levels and uses relationship networks strategically to accomplish objectives. Builds and sustains excellent relationships at multiple levels in the workplace.

Energy/Endurance: Has a high capacity for work and shows passion, energy/endurance, intensity, and excitement. Maintains focus while multi-tasking and managing multiple priorities.

Driving Positive Change: Sets stretch business goals and challenging objectives to create the case change. Uses best-in-class benchmarks and own direct experience as catalysts for driving change. Can create the urgency for change in a business that is doing well but is likely to face uncertainty and threats.

Influencing Others: Able to get things done by working with and through people with minimal formal authority. Ability to build trust and manage conflict constructively. Builds effective coalitions to move the agenda forward. Proactively solicits the views of others before making key decisions. Able to get results in a global, matrix organization. Flexible thinker who is willing to consider multiple solutions to a problem. Excellent negotiation skills.

Communication: Listens for understanding. Communicates effectively to multiple constituents in a way that is culturally sensitive and effective in a global environment. Can quickly adjust communication style according the audience and purpose of the message. Communicates passion, energy, intensity, and excitement. Uses examples and stories that make complex situations understandable to the average person. Is highly articulate; makes arguments in a compelling manner and comes to the point.

Planning: Creates annual operating plans that support strategic direction set by the board and correlate with annual operating budgets; submits annual plans to the board for approval. Collaborates with the board to define and articulate the organization's vision and to develop strategies for achieving that vision. Develops and monitors strategies for ensuring the long-term financial viability of the organization. Develops future leadership within the organization

Decision Making: Displays analytical and conceptual thinking. Simplifies complex ideas/concepts and effectively translates to others. Exercises good judgment. Makes decisions in a timely fashion. Instinctively knows when to stop fact-finding and commit to a decision. Develops and monitors strategies for ensuring the long-term financial viability of the organization. Develops future leadership within the organization