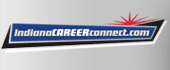 Job Information
Zinger Property Group

Assistant Property Manager

in

Indianapolis

,

Indiana
Are you interested in a challenging position with a growing Property Management Company? If you are outgoing, want a career growth opportunity, and want to be part of a fun and cohesive team, this is the opportunity for you!
Zinger Property Group is currently recruiting for an Assistant Property Manager in Indianapolis!
BASIC FUNCTIONS:
In the absence of the Property Manager is responsible for the management functions for an assigned community.

Heavy emphasis on leasing and sales

Has primary responsibility for maintaining the books and records, purchase orders and vendor work orders.

Assist with the collection of rent and rent collection activities including issuing collection notices. Along with the Property Manager is responsible for proper income accounting and deposits at the bank.

Assists the Property Manager with leasing and applicant approval.

Work with the Property Manager to optimize tenant relations and resident retention activities of the community.

Maintain minimal delinquent rent through personal contact and follow up

Motivate employees in a positive environment.

Be familiar with and use computer systems for tasks related to the management of the communities. This includes but is not limited to the entry of work orders and purchase order in the database.

Fill out appropriate paperwork and reporting as necessary.

In the absence of the Property Manager, must be on call and available to abate emergencies on a 24x7 basis.

Must be able to effectively work with a wide variety of personalities in interacting with customers, staff and supervisors in a courteous and professional manner.

Must work in a manner that is safe for all personnel and customers.

Any other duties as assigned by the Property Manager
PRINCIPAL INTERACTIONS:
The Assistant Property Manager will need to interact with customers in a courteous and complete manner regardless of the current temperament of the customer. The Assistant Property Manager will report to the Property Manager for assigned tasks and must communicate daily on status of projects. The Assistant Property Manager will need to assist the Property Manager in supervising the staff.
Requirements
Minimum High School Education or GED.

Must have at least 1 year experience in property management, hotel management or equivalent experience.

Must demonstrate a working knowledge of the use of computers.

Exceptional problem-solving skills

Strong leadership and communication skills

Outstanding customer service and marketing skills

Excellent organizational skills and ability to prioritize projects or tasks

An outgoing personality, proven reliability, and a willingness to learn

Applicants must be willing to adapt to a fast-paced and quickly changing environment

Goal orientated, enthusiastic individuals are desired

Candidates must be willing to work flexible hours

Experience with Yardi is highly desired
Benefits
Competitive base salary plus lucrative bonus potential

Generous cell phone and travel reimbursement

Benefits include:

Paid vacation

Holidays

Health Insurance

Dental Insurance

Vision Insurance

Life Insurance

Employee rental discount

Many other benefits!
EOE/DFW