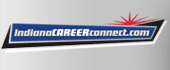 YMCA of Greater Indianapolis

Associate Aquatics Director

in

Indianapolis

,

Indiana
Associate Aquatics Director
Overview
Date Posted:
3/14/2019
Requisition Number:
19535
Location:
Benjamin Harrison Center
Address:
5736 Lee Road
City:
Indianapolis
Phone:
317-547-9622
Category:
Aquatics
Employment Status:
Full Time 40
Hiring Range:
34,979.94 - 43,724.92
Description
Under the direction of the Center Aquatics Director, this position will supervise the development and implementation of the aquatic programs of the center. This position is primarily responsible for working with our staff and our members and program participants on the front line (approximately 80% time spent in frontline duties and 20% in administrative duties).
The position will include the day to day operations of the department; program development and promotion, implementation and evaluation, staff scheduling, training and supervision, monitoring safety practices and adherence to standards and financial operation in accordance with Center and Association goals, objectives and policies.
Minimum Requirements
This position requires a background of physical education with an emphasis on aquatic and fitness related programming. A BA/BS degree in physical education, recreation/related area is required (with an aquatic/fitness emphasis is preferred) or its equivalent in related professional experience. Two-three years experience in YMCA or similar agency is required. This person needs to have a good overall picture of YMCA philosophy and values and holds current certifications in CPR, First Aid and Lifeguarding.
Administrative skills and abilities in the areas of personnel management, program planning, income production, expense control, training, public relations and interpretation, record-keeping and facility utilization, equipment maintenance and care are required. The Associate Aquatics Director is part of a staff team at the center and must possess a leadership style that is team-oriented. Recognizing that this individual may bring skills in areas other than aquatics, it will be desirable to utilize those skills through sharing of responsibilities with other professional staff.
There has never been a better time to join the YMCA of Greater Indianapolis! Our employees enjoy a diverse & inclusive environment and the opportunity to do cause-driven work to impact our communities through Youth Development, Healthy Living & Social Responsibility. If you are interested and have the skills and desire to make a difference, please continue by completing our online application. Thank you for your interest in our Y!