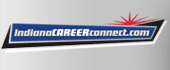 Job Information
Levy

Banquet Supervisor

in

Indianapolis

,

Indiana
Job Title
Banquet Supervisor
Posted
4/26/2021
Category
Special Events and Locations
Location
Children's Museum of Indianapolis
3000 North Meridian Street
Indianapolis, IN 46208
https://www.childrensmuseum.org/
Description
Be part of the Levy Team at the Children's Museum of Indianapolis
Part time - Minimum of $12 per hour. Shifts can vary
NOW HIRING Supervisor - Banquet
We are the face and name of Levy, providing the most premium food and beverage experiences that Levy has to offer, and demonstrating Levy's value as a restauranteur and distributor in the sports and entertainment industry.
Major Areas of Responsibility
Banquet Service
Operations
• Follow Levy standard steps of service
• Ensure "show quality" standards are maintained at all times through effective display and attention to detail
• Ensure appropriate teaming levels and inventory levels are maintained throughout the event
• Establish rapport with guests and team members
• Adheres to location appearance guidelines
• Acts with a sense of urgency
• Provide friendly and efficient service to guests and teammates
• Responds and assists with all guest service issues concerning the banquet operations and notify the Director of Banquets of all issues
• Ensure guest expectations have been met and exceeded at all times
• Execute all security, safety, responsible alcohol service and sanitation standards
Controls
• Maintains service areas
• Adheres to company guidelines and house rules
• Follows cash handling guidelines with accuracy and timeliness
• Ensure assigned areas are fully stocked and are ready for operation
• Follows Levy guidelines as stated in team member training manual and handbook
• Thoroughly completes all station set-up and breakdown responsibilities
• Completes daily paperwork in a timely and accurate manner
Team
• Display a positive attitude toward teammates
• Always on time and ready to perform all required duties
• Promote a cooperative work climate, maximizing productivity and morale
• Ensure all team members are in their assigned areas ready to perform their duties.
• Assist fellow team members when necessary
No one else in this business thinks quite like we do. By seamlessly blending our sense of family, genuine passion and unique mindset as restaurateurs, we continue to set ourselves apart for our guests and from our competitors, and create an amazing home for all of our hardworking, fun-spirited team members countrywide. The reason we have so many amazing people is best summed up by founder Larry Levy, "If you find a job you enjoy, you'll never work another day in your life."
Requirements
Please apply online today. Qualified candidates will be contacted for an interview.
• English reading, writing, math and computer skills required
• Must be able to stoop, bend and perform extensive standing and walking including stairs
• May be required to perform diverse physical tasks
• Possible hazards include, but are not limited to slips, trips, falls, burns, cuts and strains
• Ability to experience and evaluate services in accordance with Levy standards
• Ability to taste and evaluate food products
• Stamina to work 60 hours or more per week
• Must be flexible with schedule and able to work different shifts
• Must be able to work extended shifts of 10 hours or more as business dictates
Levy is an equal opportunity employer. At Levy we are committed to treating all Applicants and Team Members fairly based on their abilities, achievements, and experience without regard to race, national origin, sex, age, disability, veteran status, sexual orientation, gender identity, or any other classification protected by law.