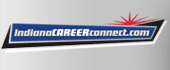 Job Information
Southern Glazer's Wine and Spirits

Class A/B Route Driver

in

Indianapolis

,

Indiana
Job Description
Performs daily pre-trip and safety inspections on equipment prior to commencing route.

Partner with routers to acquire delivery schedule and communicate delays, arrivals, and/or equipment problems as encountered.

Drive established route to deliver wine, spirits, beer, and non-alcoholic beverage products to assigned customers.

Resolve customer concerns/complaints regarding spoilage, breakage, and or incorrect product being sent from SWS warehouse.

Assemble customer orders and place on hand truck to complete delivery cycle. Place product in storage and or account specific designated areas.

Record route activity and produce accurate and thorough delivery records.

Collect monies owed to SWS care of the account on a limited basis.

Provide high level of service and explore additional business opportunities and new leads with customer and relay to sales force.

Comply with company safety standards, Department of Transportation regulations, Alcoholic Beverage Control regulations, and warehouse delivery policies/procedures.

Keep interior of truck organized and clean.

Work flexible hours which include early morning (i.e. 4:00 a.m. - 6:00 a.m. start times), evenings, and/or weekends.

Overnight travel as required.

Additional hours required during the peak season of October, November and December.

Perform other work related duties and special projects as assigned.

Qualifications
Minimum Requirements:
High school diploma/GED

1-2 years experience in a distribution environment.

Must possess a Class A/B Commercial Driver License and acceptable Motor Vehicle Record (MVR)

Minimum of two years of route delivery/driving experience.

Adhere to all Department of Transportation (DOT) regulatory requirements and the Federal Motor Carrier (FMC) guidelines.

Ability to count and perform basic math, with or without a calculator.

Language skills allow employee to read and interpret documents such as safety rules, operating and maintenance instructions, and procedure manuals.

Provide high level of customer service to ensure accounts are satisfied with product and timeliness of deliveries.

Able to regularly and consistently lift and carry 45-60+ pound cases of product. Ability to competently work independently on a daily basis with minimal supervision.
Preferred Qualifications:
Previous delivery and distribution experience in the food and beverage industry. Familiarity with Alcoholic Beverage Control regulations.
ReferenceNumber: IND00000394
Category: Driver
JobType:
JobIndustry:
Request Priority Protected Veteran Referrals
EOE Protected Veterans/Disability
Southern Glazer's Wine and Spirits