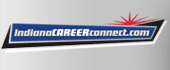 Job Information
Verint Systems, Inc.

Customer Success Manager

in

Indianapolis

,

Indiana
Customer Success Manager
Location US-Remote (United States)
Job ID 15470
Overview of Job Function
Verint's Experience Management (XM) business unit is seeking an experienced Customer Success Manager (CSM). The CSM position is responsible for the day to day management and health of assigned accounts to ensure retention and renewal success as the advocate through the customer's Verint Journey. The CSM is responsible for the oversight of the client's voice of customer program and maximizing the products, services, adoption, and value. The CSM is expected to earn the right of trusted advisor with key client stakeholders to understand the client's business needs and challenges, drive adoption of Verint products and services, address any account servicing activities or concerns, and share the latest products and services. This role will work closely with the Sales team to identify any upsell opportunities.
Principal Duties and Essential Responsibilities
• Manages an assigned Customer book of business and meets or exceeds defined renewal and upsell targets.
• Provides exemplary Customer service based on strong product and industry knowledge and assumes the "customer advocate" role for escalations, upgrades, services engagements.
• Ensures customer maximizes the resources and processes in Verint to achieve the critical milestones that drive the partnership towards the goals of their VoC program.
• Provides weekly forecast and status reports to management.
• Demonstrates the understanding of the client's business challenges, KPIs through the development of measurement objectives and supporting metrics.
• Establish a cadence of communication practices including meeting agendas, content, and follow up to track progress towards successfully achieving their business objectives.
• Perform account planning, including insight delivery planning, services utilization, and a "now, next, future" strategy.
• Provide recommendations to optimize a client Voice of Customer program.
• Providing industry expertise and CX thought leadership.
• Sharing best practices around upgrades and enhancements that will provide additional value to the client.
Minimum Requirements
• BA/BS degree or equivalent work experience.
• 7-10 years' experience in a client facing role utilizing either Customer Advocate Expertise or Account Management.
• Ability to manage client relationships and engage with stakeholders at all levels of the organization in order to build and grow business relationship.
• Ability to establish cooperation and collaboration among members of cross functional teams and organizations, internally and externally.
• Strong business knowledge and acumen, and ability to connect data to client's business objectives.
• Exceptional verbal and written communicator.
• Proficient in the use of standard business systems: MSOffice, Outlook, Word, Excel, and PowerPoint.
• This position requires travel 25% of the time.
• Successful completion of a background screening process including, but not limited to, employment verifications, criminal search, OFAC, SS Verification, as well as credit and drug screening, where applicable and in accordance with federal and local regulations.
• The ability to obtain the necessary credit line required to travel.
Preferred Requirements
• Experience in the voice of customer/experience management industry.
Verint Systems, Inc.