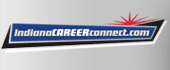 Job Information
Doxim

Customer Support / Client Services Manager

in

Indianapolis

,

Indiana
Doxim is the customer communications and engagement technology leader serving financial and regulated industries. Our platform with its suite of integrated, SaaS software and document technology solutions helps clients digitize operations, improve efficiency, and modernize customer experience. With Doxim, clients can communicate reliably and effectively, improve cross-sell and upsell opportunities, and drive increased loyalty and wallet share through personalized omnichannel communications.
Job Definition
In this role, you will manage incoming support requests from various channels, create, triage and distribute tickets to the appropriate resources and maintain customer communications throughout the process. This role will include supporting customers directly as well as engaging technical resources to assist with technical/complex issues. The role requires a positive attitude, superlative communication skills, excellent command of the English language and the ability to work efficiently in a fast paced and potentially stressful environment.
Skills:
Receive and respond to customer inquiries and support incidents via email and phone

Provide Level 1 support, including initial investigation of problems

Help users resolve issues or engage appropriate support personnel to resolve issues

Ensure that all client communication is documented and tracked in the ticketing system

Ensure that all tickets are properly and efficiently assigned, escalated and tracked

Efficiently initiate major incident processes as required for high-priority incidents

Consistently deliver high quality customer support that reflects industry best practices ensuring company?s published support SLAs are met/exceeded

Interact effectively with other departments to follow up on issues, enhancing the responsiveness to the customer, improving overall customer satisfaction

Assign product enhancement requests to Product Management and track in appropriate systems

Manage client communications related to internal system problems and unplanned maintenance outages, as required

Participate in regular team meetings to identify trends and opportunities, suggesting improvements in process and product

Develop and maintain a solid understanding of company products and services
Qualifications:
Bachelor?s degree from college or university or applicable experience

Previous experience delivering customer service across a varied portfolio of software products in a SaaS environment

Proven ability to address customer support issues in a way that exceeds customer expectations, driving increased customer satisfaction

Proven ability to effectively de-escalate customer interactions, when needed

Experience working with clients in the Credit Union or Banking sectors (an asset)

Excellent verbal and written communication skills

Excellent command of English language

High degree of professionalism and integrity plus ability to establish customer trust

Ability to build a positive rapport with customers

Know where to find the right answers and skilled at discovering resources to achieve this

Solid technical aptitude to understand Doxim?s varied product offering

Teamwork mentality and willingness to assist wherever needed

Demonstrated ability to juggle and prioritize a high-volume workload and handle details accurately and in a timely manner in a fast-paced environment

Demonstrated success as self-directed learner

Minimum two experience using case management system (Salesforce.com preferred)

Proficient in using MS Office applications; intermediate experience within excel is an asset
Doxim is an Equal Opportunity Employer.