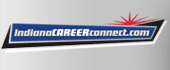 Job Information
Midwest Sign & Screen Printing Supply Co.

Delivery Driver - Warehouse

in

Indianapolis

,

Indiana
Do you like the independence of driving a truck and delivering products to great customers? Do you have a talent for building effective customer relationships? Do you enjoy helping to keep warehouse operations running smoothly? If so, why not consider our Delivery Driver - Warehouse position at Midwest Sign.
Our Opportunity
You will drive a delivery truck for specified local delivery routes.

You will serve as Midwest?s face to our customers when you make deliveries and will treat our customers with courtesy and professionalism.

You will load and unload delivery vehicles and assemble stock onto pallets, warehouse trucks, and shelves.

You will be responsible for providing warehouse support through receiving, selecting, packing, storing, and distributing warehouse inventory.

You will use your strong attention to detail to read customer orders and shipping orders to accurately determine items to select for shipment or delivery and pack customer orders.

You will be responsible for selecting and moving stock to the designated area by hand, forklift, or other equipment.

You will complete appropriate paperwork to assure customer service, perform shipping and receiving responsibilities, and prepare parcels for mailing.

You will use your team skills to help maintain the warehouse to ensure warehouse is safe and accessible for employees and/or visitors, using and/or wearing proper safety equipment as needed.
Our Desired Qualifications
Must be 23 years of age or older and have a high school diploma or equivalent. Previous experience working in a fast-paced warehouse performing warehouse and shipping & receiving duties preferred.

Previous delivery driver experience required, 5 years' experience preferred.

Ability to drive a 26' straight truck with air brakes for long distances; experience driving a truck for a company strongly preferred.

Must have a clean driving record and the ability to maintain an insurable driving record.

Knowledge of basic math and reading skills.

Must be computer literate.

Must perform work accurately.

Knowledge of warehousing procedures and security regulations.

Knowledge of all small package carrier systems (UPS, FedEx, etc.).

Familiarity with hazardous procedures for small packages.

Skill in the safe operation of forklifts.

Ability to work well with others ? team player.

Ability to work independently.

Ability to meet physical requirements of the job including constant standing, walking, bending, lifting (up to 75 pounds) & carrying, and the ability to climb ladders.
Our Company
Since our opening in 1932, Midwest Sign & Screen Printing Supply Company has built a remarkable reputation of providing top-notch products to our loyal, highly-valued customers. We do this every day by living our vision statement of ?Service Above All Else?. We take pride in being an agile, ethical organization with a proven track record of success, stability, and a passion for growing our business.
Midwest is a leading distributor of sign, screen printing, and digital products headquartered in St. Paul, MN. Ten locations strong, we network with the top manufacturers in the industry to bring only the best supplies, equipment, and services to customers from the Midwest to the West Coast.
Our Benefits & Why It?s a Great Place to Work
Midwest offers a creative, supportive, welcoming environment where ideas are encouraged and contributions are appreciated. We offer competitive compensation with an annual merit increase program and eligibility for bonuses; superior employee benefits including medical, dental, & vision insurance; company paid life insurance; an outstanding personal time off program including 16 days the first year and additional paid time off for community volunteering; and an excellent 401(k) plan with company match. Last, but not least, we have built a strong ?work family? environment as evidenced by our tenured team of enthusiastic employees.
Job Type: Full-time, Monday - Friday, 8:00 AM - 5:00 PM