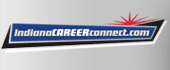 Job Information
Sirius Computer Solutions

Engagement Manager - Managed Application Services (MAS) Service Delivery Manager

in

Indianapolis

,

Indiana
Description
Position Summary:
The Engagement Manager - Managed Application Services Service Delivery Manager (SDM) identifies clients' needs and oversees the delivery of services for the scope of their assigned engagements. The Service Delivery Manager is accountable for the delivery success. The SDM focuses on maintaining good relationships with clients and improving the services to keep them satisfied. The foundation of this position is establishing processes to provide consistently high levels of customer service in a cost-effective manner.
The SDM can have both technical and administrative roles, where they will manage team performance: help resolve technical problems; ensure that service agreements are met; work with cross-functional teams to plan business requirements and account segmentation; create annual and quarterly plans; determine vendor scope and operational goals; roll out planned workflow processes and enable vendor teams to deliver on client goals; drive revenue impact, and monitor and maintain ongoing quality.
The SDM will work in a multi-cultural environment, managing and working with both North America and India based resources. The SDM will manage multiple external customer engagements with 24x7x365 environment and services availability requirements. The SDM will be customer facing, and representing Sirius.
Primary Duties & Responsibilities:
Establish & Follow Delivery Processes
Establish and refine delivery processes for the engagements. The goal of streamlining these processes and procedures is to ensure that each customer gets the same great experience from the initial stage, from onboarding to steady state delivery.
Supervise Staff
Oversee employees in different stages of the delivery process, including employees who do not directly report to the SDM. Hold teams accountable for carrying out the required processes and tasks and providing great customer service.
Manage Daily Operations
Oversee the delivery of services, ensuring delivery goals are met. This includes incident management, service request management, problem management, change management, daily operations (administration, maintenance, deployments, etc.) and engagement management

Accountable for ensuring contractual obligations are met. Provide a centralized point of contact for callout and escalation management. Escalation may occur during normal business hours or during off hours. The Service delivery manager is responsible for ensuring proper follow through and resolution.
Build Partnerships
Responsible for building partnerships and liaising with the delivery teams and customers to determine services, the criteria for the delivery of those services, and how to develop solutions to any issues that arise.
Manage Customer Expectations
Assess customer feedback and improve procedures accordingly to ensure that great customer service is provided at all times.

Evaluate a customer's experience against a set of customer satisfaction goals and criteria. These goals and criteria can include different Key Performance Indicators (KPI), Service Level Agreements (SLA) or Service Level Goals (SLG). The Service Delivery Manager tracks and ensures these criteria are met proactively. If scores fall below these thresholds, service delivery managers conduct additional research and take action to resolve.
Manage Budgets
Track the engagement budget. Prioritize delivery activities, while tracking the financial success of the engagement.
Basic Qualifications
Bachelor's degree in Computer Science, Management Information Systems, Information Technology, Engineering, Mathematics, Business or a related field

At least seven (7) years of IT service delivery management experience, including experience with managing 24x7x365 daily operations and support services with onshore and offshore teams
Other Position Requirements
Experience with various IT collaboration, analytics, and security technologies, to include at least one of the following: O365, WebSphere suite/HCL, Adobe AEM, Netezza, Cognos, SailPoint, IBM IAM, custom solutions

Experience with complex IT project management (e.g. task identification and assignments, status tracking)

Experience leading internal, external and cross-functional teams

Proven skills with conflict and escalation management

Demonstrated ability to drive for continuous improvements

Demonstrated ownership mentality; drives issues to resolution

Demonstrated ability to set and prioritize goals and pursue them to completion

Demonstrated ability to collaborate and ensure that others input is gathered and discussed

Demonstrated verbal and written communication skills

Demonstrated ability to multitask and prioritize workload

Demonstrated customer facing coordination, collaboration and presentation skills
Preferred Qualifications:
Prior technical pre-sales experience
Data Privacy and Security:
All Sirius employees are responsible to safeguard the information and information systems that they use or handle in the execution of their duties. Employees are obligated to know and perform their duties in accordance with Sirius policies, standards, and procedures related to security and report security violations to the appropriate Sirius

Participate at hire and annually in the Information Security Awareness training as well as other required training identified by the Human Resources department. Other data privacy and data security related regulatory training may be required based on your role or assignment
Essential Functions
The position is part of a 7 day per week, 24 hour per day managed services operations. To provide the required coverage, must be willing to work other shifts including weekends, holidays, and overtime, and have the ability to travel to and from customer sites, and interact with customers and team members on an ongoing and regular basis
The above primary duties, responsibilities, and position requirements are not all inclusive.
Sirius is an equal opportunity employer that values diversity. As a government contractor, Sirius takes affirmative action to employ and advance in employment qualified women, minorities, individuals with disabilities, and protected veterans; maintains a drug-free workplace; and participates in E-Verify.
Competencies:
Demonstrates competencies defined for the Project Manager level, plus the following:
Communicates Effectively - Is effective in a variety of communication settings: one-on-one, small or large groups, among diverse styles and position levels. Attentively listens to others. Adjusts to fit the audience and the message. Provides timely and helpful information to others across the organization. Encourages the open expression of diverse ideas and opinions.
Manages Complexity – Asks the right questions to accurately analyze situations. Acquires data from multiple and diverse sources when solving problems. Uncovers root causes to difficult problems. Evaluates pros and cons, risks and benefits of different solution options.
Develops Talent - Places a high priority on developing others. Develops others through coaching, feedback, exposure, and stretch assignments. Aligns employee career development goals with organizational objectives.
Being Resilient - Is confident under pressure. Handles and manages crises effectively. Maintains a positive attitude despite adversity. Bounces back from setbacks. Grows from hardships and negative experiences
Resourcefulness - Marshalls resources (people, funding, materials, support) to get things done. Orchestrates multiple activities simultaneously to accomplish a goal. Gets the most out of limited resources. Applies knowledge of internal structures, processes and culture to resourcing efforts.
Manages Conflict - Steps up to conflicts, seeing them as opportunities. Works out tough agreements and settles disputes equitable. Facilitates breakthroughs by integrating diverse views and finding common ground or acceptable alternatives. Settles differences in productive ways with minimum noise .
Manages Ambiguity - Deals comfortably with the uncertainty of change. Effectively handles risk. Can decide and act without the total picture. Is calm and productive, even when things are up in the air. Deals constructively with problems that do not have clear solutions or outcomes.
Equal Opportunity Employer/Protected Veterans/Individuals with Disabilities
The contractor will not discharge or in any other manner discriminate against employees or applicants because they have inquired about, discussed, or disclosed their own pay or the pay of another employee or applicant. However, employees who have access to the compensation information of other employees or applicants as a part of their essential job functions cannot disclose the pay of other employees or applicants to individuals who do not otherwise have access to compensation information, unless the disclosure is (a) in response to a formal complaint or charge, (b) in furtherance of an investigation, proceeding, hearing, or action, including an investigation conducted by the employer, or (c) consistent with the contractor's legal duty to furnish information. 41 CFR 60-1.35(c)
Sirius Computer Solutions