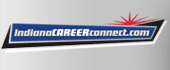 Job Information
Pearson

Enrollment Services Supervisor

in

Indianapolis

,

Indiana
Enrollment Services Supervisor
Description
Company Summary :
At Pearson, we're committed to a world that's always learning and to our talented team who makes it all possible. From bringing lectures vividly to life to turning textbooks into laptop lessons, we are always reexamining the way people learn best, whether it's one child in our own backyard or an education community across the globe. We are bold thinkers and standout innovators who motivate each other to explore new frontiers in an environment that supports and inspires us to always be better. By pushing the boundaries of technology—and each other to surpass these boundaries—we create seeds of learning that become the catalyst for the world's innovations, personal and global, large and small.
Pearson's Online & Blended Learning K-12 group provides high-quality, highly accountable online education solutions to schools, school districts and students in grades K-12. It serves families and schools with a variety of digital learning and online school solutions including Connections Academy, International Connections Academy, and Pearson Connexus. In 2017, it will deliver online learning to over 400,000 students in the U.S. and 48 countries. The group, formerly known as Connections Education, is based in Columbia, Maryland and has been named a "Top Workplace" by the Baltimore Sun for three consecutive years and a "Best Place to Work" by Baltimore magazine. Recognized for its outstanding curriculum, high-quality teachers and leadership, Pearson Online & Blended Learning is committed to expanding quality education through technology, and helping students achieve both academic and personal success.
Group and Department Summary:
Family Support Group
Family Support's primary purpose is to enhance enrollment and retention by providing the best possible experience for families and students. With the services we provide to schools, students and families, we also support key accountabilities within marketing, sales, client relations and school services including:
Enrollment and Retention

Sales/Proposals

Client and School Satisfaction

Graduation Rate
Enrollment Services Department
The Enrollment Services Department is accountable for driving customer satisfaction and expediting enrollments, providing:
Lead follow-up and nurturing

Senior-level relationship management support to partner schools for enrollment and academic placement, including collaboration on enrollment strategy

Escalated contact center/help desk enrollment and academic placement support for students and families in the enrollment process

Outreach to families during the process

Initial course placement for students

White-glove dedicated enrollment/academic success support for designated families.

Dedicated single-point-of-contact non-academic support for families in the Family Connections Coordinator program from their initial interest in our program through to graduation.
Position Summary :
Reporting to the Manager of Enrollment Services, the Enrollment Advisor Supervisor will oversee the daily workflow and operations of the Enrollment Advisor team. The Enrollment Advisor team consists of enrollment specialists who provide customer service to Connections Academy families and school based staff. The team provides expert support to assist prospective families through the enrollment process, document submission and verification, and continued post-enrollment tasks. With responsibility for a team of Enrollment Advisors, the Supervisor will manage the workflow and performance of the Enrollment Advisor Team in order to optimize efficiency, quality, and outcomes. The Supervisor will maintain thorough knowledge of enrollment requirements for each Connections Academy school, with awareness of enrollment caps, deadlines, and special processes. A successful candidate will demonstrate superior time management, delegation, and organizational skills, and must excel at coaching and developing employees.
Primary Responsibilities :
Manage the daily operations of the department, including directing performance, quality, productivity and workflow, overseeing staff, and prioritizing department goals and projects.

Assists Manager of Enrollment Services with interviewing, hiring, and supervising staff members.

Play a leading role in supporting and developing Enrollment Advisors and Advisor Team Leads, by way of ongoing formal and informal coaching.

Monitor team members' quality and productivity, coaching employees to improve performance as needed.

Constantly innovate and improve enrollment processes and other department processes to drive efficiency and expedite enrollments.

Maintain awareness of school information such as enrollment processes, placement guidelines, enrollment caps, deadlines, and special projects and serve as a subject matter expert for Advisors and other stakeholders.

Track and report on team metrics, and assist the department in meeting service level expectations, enrollment conversion rate goals, and other measures of success.

Oversee Enrollment Advisor compliance with departmental and company policies, taking disciplinary action as required.

Act as point person for school-based staff and other departments within the company as needed

Ensure that the Enrollment Advisor team integrates smoothly with the larger Enrollment Services and Family Support teams, coordinating with these teams to implement project plans and share daily supervisory duties.

Ensure an exceptional customer experience, including communicating with clients that have complaints and handling complex escalated situations.

Other duties as assigned.
Pearson Online & Blended Learning is focused on providing a flexible work environment to its employees, including the ability to work from home on a regular basis in most positions. We believe that flexibility in work/life balance is a critical part of our culture and employee satisfaction, and we are proud to provide to our employees the ability to work from anywhere, anytime. In exchange, we require that employees have the appropriate means to work remotely, including adherence to our work at home policies regarding home office setup, including but not limited to privacy of records, technology standards, equipment standards and expectations.
The following equipment will be provided to you by the company as a full-time employee:
The following equipment will need to be provided by you, as the employee, when working from home:
2 nd monitor (required)

Mouse (required)

Keyboard (required)
Qualifications
Requirements :
Bachelors Degree required

3 years of supervisor or management experience strongly preferred

Ability to serve as an effective leader, coach, motivator, and mentor

Excellent interpersonal skills

Excellent written and oral communication skills

Strong computer skills, including proficiency in Microsoft Excel and Google suite

Excellent data analysis skills

Ability to work as part of a team to prioritize, plan, and deliver positive outcomes

Ability to multitask and manage competing priorities

Highly organized, attentive to detail, self-motivated, and committed to quality work

Ability to manage stressful situations in a calm, courteous and efficient manner

Ability to work in a fast paced environment and make quality, informed decisions
Key Capabilities :
Customer Centric – Acts with a strong customer mindset (both internal and external) and is a visible advocate for the customer. Builds strong relationships with customers and uses those to improve their experience and outcomes.

Communications - A great communicator who engages teams and stakeholders with thoughtful delivery and messages that resonate.

Building a strong team - Creates strong morale and inclusive spirit within team, Proactively addresses team performance and communication challenges and blends new people into teams when needed. Has a track record of hiring and quickly and effectively onboarding great talent. Demonstrated success developing and promoting talent

Works well in a matrix - Models collaboration, solves problems with peers, builds trust and support.

Takes personal responsibility – Can be relied on to complete tasks timely and well, demonstrates "ownership" regardless of the outcome, proactive in exploring and exploiting new opportunities.
Pearson is an Equal Opportunity and Affirmative Action Employer and a member of E-Verify. All qualified applicants, including minorities, women, protected veterans, and individuals with disabilities are encouraged to apply.
Primary Location: US-RE-Remote
Work Locations: US-Remote Remote
Job: Customer Service
Organization: North America Connections
Employee Status: Regular Employee
Job Type: Standard
Shift: Evening Job
Job Posting: Sep 16, 2020
Job Unposting: Ongoing
Schedule: Full-time Regular
Req ID: 2008461
Pearson is an Equal Opportunity and Affirmative Action Employer and a member of E-Verify. All qualified applicants, including minorities, women, protected veterans, and individuals with disabilities are encouraged to apply.
Pearson