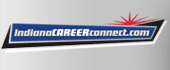 Job Information
Indiana Hemophilia & Thrombosis Center

Facility Operations Manager

in

Indianapolis

,

Indiana
IHTC is now hiring a Facility Operations Manager to join our growing team!
The Indiana Hemophilia & Thrombosis Center Inc. (IHTC) is committed to providing the highest quality comprehensive healthcare services to patients with bleeding and clotting disorders, and to their families.
The Facility Operations Manager is responsible for the building operations and maintenance, safety and security in accordance with policies, procedures, and regulations of a healthcare facility. The Manager provides a safe, functional and effective environment of care and oversees supply management.
Perks:
The IHTC offers an extremely attractive compensation and benefits package. Employees can anticipate an annual cash incentive opportunity—in addition to base pay—as well as a generous retirement benefit.
Job Duties:
Manages facility systems & infrastructure – mechanical, electrical, HVAC, fire and control systems.

Coordinates contracted services and sets standards of performance, including but not limited to: property management, environmental services and engineer for ongoing cleaning, maintenance and repairs for the facility, furniture, medical and refrigeration equipment. Routinely monitor vendor performance and communicate deficiencies.

Performs and/or directs facility related requests, ensuring work performed is efficient, neat and of minimal disruption and inconvenience.

Manages the general security and fire safety of the building. Manages security, access, locks, key distribution and tracking, and alarm systems in coordination with information services.

Coordinates installation, maintenance and removal of permanent and temporary signage.

Leads the environment of care committee: manages, tracks and documents compliance with necessary regulations, accreditation requirements and training programs. Conducts routine rounding of facility to assess and address concerns. Provides education and training as necessary.

Provides support to leadership team with large capital projects, including: facility remodeling, expansion or securing additional capacity.

Oversees department policy and procedure development and review.

Participates in staff relocation determinations and facilitates a smooth transition.

Ensures compliance with all accreditation agencies and Department of Health standards, and all federal, state and local laws, regulations and building codes. Maintains proper documentation of compliance.

Oversees development, implementation, and monitoring of facility quality management programs and goals in accordance with accreditation standards. Participates in accreditation recertification cycles.

Prepares, monitors, and evaluates department budget.

Oversight to monitor and test the department business continuity plan.

Manages procurement and inventory of medical, cleaning and building supplies. Oversees distribution of supplies throughout building. Controls inventory according to established par levels and historical need, ensures availability of critical materials in times of shortage or emergencies. Maintains supplier relationships and negotiates with suppliers.

This position requires occasional local travel. The individual may also be required to work outside of normal business hours in the event of an emergency (i.e. fire, security issue, mechanical emergency, etc.).

Requirements/Qualifications:

High school diploma or GED required; Bachelor's degree preferred.

Minimum 5 years of experience in healthcare facility management. Certified Healthcare Facility Manager is a plus.

A valid driver's license and automobile insurance is required for work-related travel.

IHTC is an Equal Opportunity Employer