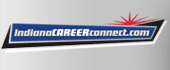 Job Information
The John H. Boner Community Center Inc

Financial Coach - Bilingual

in

Indianapolis

,

Indiana
Position Summary:
The financial coach provides direct services to individuals with low to moderate-income who are enrolled as Center for Working Families customers. Financial counseling and coaching involve an ability to engage and encourage customers, a strong understanding of personal finances, and the ability to teach that knowledge to others. The financial coach is responsible for assisting customers in developing plans of action that are intended to help the customer reach their short and long-term goals and expand their financial capability. The financial coach will primarily engage customers through one-on-one counseling. However, the coach will also conduct classes and workshops on related financial topics. The financial coach will work intra- and inter- departmentally to ensure that the customer is accessing needed resources and services across the department and organization.
Essential Functions:
Program Implementation: Effectively provide one-on-one financial counseling/coaching to CWF customer, supporting customers to develop realistic spending, savings, and debt management plans, improve or build credit, develop emergency savings, and build assets. Coach will build strategic partnerships with financial institutions to offer customers meaningful financial products and services to assist customers in achieving their goals. Coach will develop and facilitate financial workshops to improve the customers' knowledge and understanding of key financial topics; to include but not be limited to budgeting, savings, banking products, credit building, and identity theft.
Data Management and Reporting: Understand data management protocols and procedures to ensure timely data entry and reporting task are complete. Routinely review and update customer data records to ensure system data is accurate and complete. Ensures all program benchmarks and targets are met.
Program Integration: Work as a member of the cross-functional team providing services to families enrolled in the CWF initiative, sharing information, participating in team meetings, and helping to track and report progress and outcomes related to the CWF Initiative.
Program Development: Coach will continue to review best practices and stay up to date on the financial industry practices. Work in partnership with director and other team members to develop researched based programs and services that ensure ongoing customer and department success. Works with others to continually identify areas of improvement. Works continually toward the improvement of the program. Willingness to seek industry certification.
The preceding essential function statements are not intended to be an exhaustive list of tasks and functions for this position. Other tasks and functions may be assigned as needed to fulfill the mission of the organization.
Qualifications/Knowledge/Skills/Abilities:
Bilingual Required – Ability to Speak and Write in Spanish Fluently

Two or more years financial counseling/planning or credit counseling experience or certification preferred.

A four year degree in a related field of study or relevant work experience and proven ability to successfully use financial coaching skills with target population.

General knowledge and understanding of the needs of a low-income working population, as well as knowledge of available community resources.

Experience teaching or facilitating group workshops is a plus.

Excellent social/interpersonal skills and writing ability commensurate with the communication and reporting requirements of the position.

Strong computer skills including experience with MS Office applications, using the Internet and database management.

Well-organized and self-directed, with ability to manage multiple tasks and priorities with great attention to detail.

Incumbent must have valid driver's license and own reliable transportation, as this position requires occasional travel.