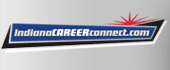 Job Information
TITLE Boxing Club

Fitness Membership Sales Director

in

Indianapolis

,

Indiana
Top Contender Boxing and Fitness delivers the amazing results of boxing, minus the combat, to sculpt and strengthen your body from head to toe. Perfect for people of all ages and fitness levels, we combine no-hit boxing and kickboxing techniques with cardio and toning exercises to help you reach your goals quickly and continue conquering new ones. Our stress-busting, high-sweat group fitness workouts are as fierce as they are fun. 
The Fitness Sales Manager oversees the sales activities of the organization. This includes membership sales, promotional activities and general administration with the aim of driving the business forward. The sales manager reports to the general manager or his/her designee.
Education
A bachelors degree or equivalent work experience is required. The degree can be a Bachelor of Science degree in sports science, physical education or exercise science. A bachelors degree in business management or sales and marketing, Bachelor of Arts or Master of Business Administration are also acceptable. 
Qualified candidates should have 5 years of progressive management experience or a solid proven track record of sales experience. Experience in boxing, kickboxing, mixed martial arts, weight training and physiology are an added advantage, though not required. This is not an entry level position to our organization.
Responsibilities and Duties
The responsibilities of the sales manager include:
Meeting with prospective clients,
Providing them with the necessary information about the organization while maintaining high standards of professionalism.
Working to maintain the existing clients.
Managing the organizations budget.
Working together with other organization employees.
Supervising the sales team and overseeing its work.
Preparing various packages to meet the needs of a diverse clientele. Desirable Qualities
Candidates should possess:
Good knowledge of the gym and fitness industry.
Excellent interpersonal skills and presentation skills
Self-confident
Ability to comfortably interact with high-end clients as well as clients from dynamic backgrounds
Strong business background Good communicating skills. Compensation
Salary for the sales manager will range from $30,000 to $50,000 per year and is based on salary, commission, and bonus plans and profit sharing opportunities. Paid sick and vacation leave after 6 months of employment. All other benefits not listed are negotiable.