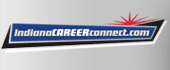 Job Information
Fedex Express

Handler/DOT Mon-Fri 3pm-12am $15.30

in

Indianapolis

,

Indiana
Job Title:Handler/DOT Mon-Fri 3pm-12am $15.30
Job Requisition Number:RC286500
Category:Operations
Job Family:FXE-US: Handler/Dockworker
Time Type:Full Time
Locations:
Indianapolis, Indiana
Monday-Friday 3:00 pm-12:00 am\n\nJob Duties\nProvides movement of packages, documents, dangerous goods and/or supply support in a timely, safe and efficient manner, through effective scan/load methods.
Monday-Friday 3:00 pm-12:00 am
Knowledge, Skills and Abilities
Ability to Lift 50 Lbs. Ability to maneuver packages of any weight above 50 Lbs. with appropriate equipment and/or assistance from another person. Able to successfully complete all basic and re-currency training. Ability to communicate both timely and effectively in a noisy operations environment, is required. Requires Medical Exam in accordance with FHWA or FAA Regulations. Must meet qualifications as Outlined in Section 391 of the Federal Motor Carrier Safety Regulations. Must possess a valid Driver License. Note: There are specific requirements for any Employee that operates a company vehicle. Please Refer to Policy 4-48 for exact job requirements.
Job Conditions
Non-Covered Safety Sensitive Position. Medical Exam Required. Ability to work in a constant state of alertness and in a safe manner.
PM Handler/DOT, $15.30, Hours Mon-Fri15:00-Midnight
FedEx Express is an EEO/AA employer and prohibits discrimination and harassment against any applicant or employee on the basis of race, color, religion, national origin, citizenship, genetic information, age (except for bona fide occupational qualifications), sex, pregnancy (including childbirth or a related medical condition), disability, sexual orientation, gender identity, gender expression, marital status, military leave or service, status as a disabled veteran or other covered veteran status, participation in EEO protected activity, any other status protected by federal, state, or local law, or association with a person on the basis of one or more of the foregoing.
FedEx Express is an AA/EEO/Veterans/Disabled Employer.
Applicants who require reasonable accommodations to complete a profile or to submit responses to qualifying questions may contact Reginald Stewart at 1-866-730-1021.
Please click below to learn more about your rights as an Applicant under Federal Employment Laws: