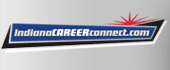 Job Information
Ford Motor Company

Hourly Warehouse Attendant - Indianapolis, IN

in

Indianapolis

,

Indiana
36334BR
Job Title:
Hourly Warehouse Attendant - Indianapolis, IN
Job Description & Qualifications:
Job Description:
The hourly rated positions available in the Ford Motor Company Customer Service Division are warehousing positions. Warehouse employees perform a wide variety of tasks including, but not limited to, stock keeping (i.e., inventory maintenance), picking customer orders (i.e., locating and obtaining the proper items in specified quantities), and preparing shipments of orders to customers.
Job Requirements:
We are looking for motivated individuals with the ability and willingness to work in a team environment. These positions include maintaining and promoting as safe work environment, helping others and treating co-workers with dignity and respect regardless of personal differences, and accepting and following instructions and requests from leadership.
Other job requirements include the willingness and ability to learn and follow safety rules and procedures, work on any assigned schedule, change shifts periodically, work more than 8 hours per day and/or work overtime while maintaining good attendance. Overtime and holiday work may be required and there may be intervals when full time hours are available and/or required.
Warehouse jobs involve manual work. For extended periods of time (8-9 hours daily), warehouse employees may be engaged in standing, walking, bending, stooping, squatting, kneeling, reaching overhead/behind/forward, twisting, and lifting. Warehouse employees push and pull stock carts and auto parts, and they must learn how to properly and safely operate Powered Material Handling Vehicles (PMHVs) to load and unload trailers, accurately separate customer orders and place them in designated route sequence.
Warehouse jobs involve perceiving differences in details, in particular, reading and matching alphanumeric code numbers to ensure that customer orders are filled accurately and in a timely manner.
A pre-employment assessment and drug screen are required.
Auto req ID:
36334BR
Function:
Marketing Sales and Service
State:
Indiana
Hourly Job Type:
Hourly Temporary - Non-Skilled
City or County:
Indianapolis
Part Time Hourly Rate of Pay:
$16.67
Temporary Hours per week:
All Hours Scheduled - 40 Benefits:
Company provided premium coverage for Hospital-Surgical-Medical for the employee, commencing the 90th day after hire.

Life Insurance in the amount of $3,000 and Accidental Death and Dismemberment Insurance in the amount of $1,500 on the first of the month after hire.

Automatic enrollment in TESPHE, the hourly employee 401(k) plan, at an initial pre-tax contribution rate of 3%

Holiday Pay eligible after 90 working days and qualifying work schedule

Incremental pay raises

Immediate A, X, and Z Plan privileges
Ford Motor Company is an equal opportunity employer committed to a culturally diverse workforce. All qualified applicants will receive consideration for employment without regard to race, religion, color, age, sex, national origin, sexual orientation, gender identity, disability status, or protected veteran status.
Ford Motor Company