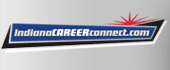 Job Information
Medxcel Facilities Management

Life Safety Code Specialist (s)

in

Indianapolis

,

Indiana
Medxcel is here to lead the transformation of healthcare facilities management by incorporating a new approach to providing services. Created by healthcare, for healthcare, we have a dedicated focus on our people and customers, as well as providing tools, processes, support resources, data analytics and insource strategies that drive results.
The Life Safety Code Specialist (LSCS) is Medxcel's resource for compliance of NFPA 101-Life Safety Code©, Federal, State, and local Fire and Life Safety regulatory requirements as well as Accreditation Organizations: CMS, The Joint Commission, DNV, etc. The LSCS will review each facility's Life Safety Drawings to ensure accuracy and code compliance including providing applicable changes to leadership throughout the assigned working location of Central Office - Indianapolis, IN. The LSCS conducts technical fire & life safety inspections and assessments of existing structures, occupancies, and life and fire safety protective features. Building Occupancies include Hospitals, Critical Care facilities, Assisted Living, Ambulatory Surgery Centers, Business occupancies, and Emergency Care Centers. Upon inspection and assessment completion, prepares concise and comprehensive reports detailing deficiencies, guidance, and cost-effective strategies to resolve. When meeting with building occupants, shares findings and potential resolutions in a professional manner to help educate and bring about the best possible outcome.
The LSCS provides expert consultation, education and technical assistance to Medxcel FM's operations, Ascension Ministry Facilities, and Commercial Facilities, to ensure compliance with the Life Safety Code© and its referenced publications. The LSCS will document all observations in a thorough, accurate manner utilizing applicable Medxcel technology, providing adequate indication of non-compliance where appropriate.
Life Safety Compliance Management
Perform and document Life Safety building tour assessments

Review Life Safety Drawings for accuracy and code compliance

Provide oversight to the eSOC process

Document all observations utilizing applicable Medxcel FM technology
Operational Support Management
Create action plans to ensure regulatory compliance for new and existing Medxcel FM business units, as it relates to Life Safety Code©

Communicate findings/changes to the Medxcel Auto CAD technician for Life Safety Drawing updates.

Communicate findings to Medxcel Leadership for code compliance liability potential

Provide additional support to Medxcel Compliance team in relation to Joint Commission Support when required
Education:
Bachelor degree in Engineering, Fire Protection Engineering, Fire Science Technology or equivalent level of education or experience
License/Certification:
Current certification/licensure/registration (i.e., Certified Health Care Facilities Management (CHFM) or Certified Health Care Safety Professional (CHSP)

NFPA Certified Life Safety Specialist (CLSS-HC) for Health Care Facility Managers or the ability to obtain certificate within 12 months from date of hire preferred
Experience:
3+ years of healthcare experience in engineering, fire protection environment, or safety management

3+ years of completing building life safety assessments in varied Occupancies

Experience in Life Safety Code© compliance activities

Experience with the Joint Commission's Physical Environment and CMS's Conditions of Participation preferred

Experience in engineering, fire protection, building maintenance, building constructions, architectural science, safety, or related preferred
Knowledge, Skills and Abilities:
In-depth knowledge of NFPA 101 Life Safety Code© (2012 Edition) and the referenced publications associated with the Life Safety Code© requirements

Maintain current knowledge of Joint Commission Environment of Care standards including the Life Safety Code© (NFPA 101) and other relevant NFPA standards and requirements

Familiarity with the NFPA 101A Guide to Alternative Approaches to Life Safety Fire System Evaluation System process and program

Project management skills including coordination, communication, prioritization, troubleshooting, and completion goals

Excellent communication and interpersonal skills with ability to communicate across all levels of the organization, including technology, tools, and processes

Problem solving — identifies and resolves problems in a timely manner and gathers and analyses information skillfully

Planning/organizing — prioritize and plan work activities, use time efficiently, and develop realistic action plans

Ability to adapt – adapt quickly to changes in scope or direction and be flexible to adopting changes quickly

High level of motivation and the ability to work in a fast-paced environment with little supervision

Ability to work on multiple projects in a matrix team environment

Must professionally represent the organization, while obtaining collaborative results

Proficient in MS Office Suite (Excel, Word, Access, and PowerPoint)

Knowledge of AutoCAD

Ability to be sensitive to and respectful of all internal and external stakeholders and customers without compromising in any way on the message that must be delivered

Open to direction, inquiry, and idea exchange

Travel 60-80% (overnight travel required) with access to a major airport
#MFMCORP
ID: 2020-10499
External Company URL: www.medxcelfm.com