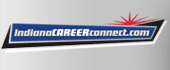 Job Information
Harsco Corporation

Manager, Contract Administration

in

Indianapolis

,

Indiana
Under general direction, manages the Contract Administration team, ensuring that all contract documents are reviewed, approved, and documented correctly. Responsible for editing contracts, maintaining version control of legal document updates, and ensuring all Corporate contracting rules are adhered to. Responsible for reporting dashboard metrics and adhering to service levels for turnaround times on reviews as well as holding others accountable for their reviews and responses. Assists in the development, design and implementation of continuous improvement projects and offers ideas and suggestions to management on improving customer interaction, employee morale and streamlining processes
Essential Functions and Responsibilities:
1) Partners with Sales team members during contract processing to address non-standard contract language redlines required. Identifies recurring problem areas and works with the appropriate individuals to implement solutions.
2) Develops methods to measure the effectiveness of assigned contracts according to the appropriate procedures. In support of company initiatives and activities, compiles statistical reports and ensures state-to-state compliance and adherence with company guidelines. Ensures that the team maintains a comprehensive understanding of the contract and service delivery systems and processes.
3) Works with the Legal team, Operations and other Clean Earth departments on the standardization, improvement, streamlining and/or revision of current processes relating to contracts and documents. Interacts with managers and directors to address issues and requests. Utlizes the Empowerment Matrix to document approved changes to contracts and any approvals required outside of the Matrix coverage.
4) Maintains reporting to support metrics within the department.
5) Works with IT Team, as needed, to ensure that processing of new customer contract data maintained in the system(s) is aligned with current processes and corporate requirements.
6) Oversees the daily workflow and operations of the Contract Administration team. This includes contract maintenance, redline/change reviews, contract entry/routing/changes, overseeing the accuracy of contract object entry, and remediate any contracts / contract objects with errors found.
7) Selects, trains, and develops an effective and efficient staff. Establishes and communicates performance standards and objects; conducts performance appraisals and addresses performance issues per policy. Recommends salary adjustments, promotions, transfers and dismissals. Develops subordinates through continued coaching and feedback on performance. Reviews and approves time cards of all subordinates.
8) Performs other related duties and special projects as requested.
Experience, Knowledge, and Education Requirements
/Education and Technical Requirements/
Bachelor's Degree required, preferably in Legal Studies or a law background

Paralegal or certification on Contracts Management preferred
· Sound knowledge in using Microsoft Office products, Adobe Standard or Pro
· Experience in using Salesforce preferred
· Prior experience managing commercial contracts or contracts administration required
· Prior people management experience preferred
· Excellent understanding of business management principles and practices
· Ability to understand and balance legal requirements with business requirements
/ /
/Communication and Leadership Skills/
· Able to work with and influence Sales, Operations, Legal, Risk, and other internal teams
· Ability to communicate with all levels within an organization
Solid communication, problem-solving and leadership skills

Self-directed with the ability to work on multiple projects with competing priorities and deadlines
· Creative thinker with ability to consider "out of the box" solutions
Working Conditions and Physical Requirements:
Must be able to regularly access and use general office equipment including phones, computers, copiers, etc.

Must be able to work in a busy, often distracting work environment that is climate controlled.

Must be able to sit for long periods of time.
All your information will be kept confidential according to EEO guidelines.