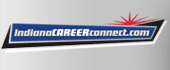 Job Information
Cook Medical

Manager, Global Program Marketing - Access Technologies and PAD Therapies

in

Indianapolis

,

Indiana
Overview
Manager, Global Program Marketing will develop, communicate and lead the global marketing strategy for the assigned Program in collaboration with the Manager, Global Program, in alignment with Division mission, vision and purpose, Division program priorities and overall company priorities.
Responsibilities
•Ensure alignment with sub-program's global product marketing managers, other program marketing managers, and other division and functional teams include Brand Performance & Experience, Clinical Programs, Advocacy, and Medical Education
•Work closely with other leaders within the Division, company Functions and Operational Units to implement the program's marketing strategy and ensure consistency in program priorities, policies, compliance, processes, structure, and programs
•Form a marketing structure for the assigned program to allow for global direction and alignment across Programs and Functions, while accommodating for local and global customs and implementation needs
•Consistently collaborate and engage with functional teams to establish, measure, and meet business plan goals for each market and assigned program
•Continuously evaluate and improve the global marketing strategy for the assigned program through monitoring metrics and listening to feedback from customers and employees. Take action and resolve issues and gaps quickly, effectively, and compliantly
•Meet deadlines and complete administrative tasks such as expenses, training, reporting, policy acknowledgements, etc. in a timely manner
•Within scope of responsibility, ensure all quality, regulatory, compliance and product specific requirements are met
•Understand and be accountable for conducting Cook business with integrity and in compliance with applicable standards including Cook policies
Qualifications
•College degree in related field and/or equivalent relevant experience
•Extensive experience in sales, marketing and/or business management in the medical device industry
•Demonstrate strong leadership skills.
•Model the company standards that others are expected to follow
•Demonstrate positive and constructive behaviors that drive team cooperation in achieving objectives
•Demonstrate excellent communication, leadership, and presentations skills
•Excels in a highly collaborative team setting.
•Demonstrate the ability to think strategically
•Actively involved in mentoring peers within current department
•Active participant/presenter/leader in meetings, conference calls, and/or training activities
Physical Requirements
•Ability to travel internationally, domestically and weekends as needed up to 75%
•Work under general office environmental conditions
Posting Date2 months ago(11/25/2020 8:17 AM)
Requisition ID2020-8181
Job Location(s)Bloomington IN United States
Travel50-75%
Position TypeFull Time
CompanyCook Medical Inc.
CategoryMarketing
Additional LocationsUS-IN-Indianapolis | US-OH-Cincinnati | US-KY-Louisville