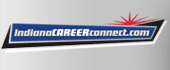 Job Information
Hillcour Inc.

Manager of Stop Loss Marketing

in

Indianapolis

,

Indiana
Summary:
This position is responsible for working closely with Continental Benefits Sales, Account Management and Marketing teams to understand their clients stop loss needs and handling marketing for Continental Benefits? prospects and existing clients. In this role there will be day-to-day contact with Continental Benefits? sales and account service teams, our stop loss partners, as well as brokers and consultants, all directed at obtaining the most appropriate and competitive stop loss contract for the Continental Benefits? Plan Sponsors.
Essential Duties:
Assisting the Continental Benefits Vice Presidents of Sales and Operations, and the Vice President of Client Experience with the selection of stop loss markets which meet the needs of the wide range of their clients, including private employers, public employers, Community Health systems and other health care entities.

Coordination of the TPA approval process with stop loss markets, with assistance from Continental Benefits Account Management and Operations.

Development and oversight of best practices related to the marketing of stop loss, including new technology vendors, sales role in data gathering, preparation of marketing packets for the stop loss markets, analysis of proposals, preparation of recommendations and negotiation.

Coordination of all post sale underwriting processes, including final underwriting and contract review.

Active participation in the underwriting and marketing of stop loss for prospects and existing clients.

Manage continuous quality improvement in Continental Benefits marketing efforts, including measurement of metrics on the marketing process (timeliness, close ratio, distribution among markets, etc.) and implementation of strategies and systems to enhance those metrics.

Provide training and coaching to the Continental Benefit?s team as required.

Required Skills:

Ability to build and maintain a professional working relationship with stop loss markets, brokers and consultants.

Excellent verbal and written communication skills.

Excellent organizational and time management skills.

Strong computer skills, to include MS Office WORD & EXCEL.

Ability to multi-task.

Ability to understand, and discuss and/or present stop loss contract variations.

Education and Experience:

Prior experience in stop loss marketing and/or underwriting while working for an insurance carrier, Broker/Consultant, MGU or TPA.

Prior experience in working with Group Health Plans.

Four year college degree or two year college degree with 3 or more years of experience successfully marketing or underwriting stop loss.

Must be willing to serve as Agent in Charge for Florida Insurance Agency.

Must have an active Life & Health license.

Work Environment/Physical Demands:

The position is remote. Travel may be required for company meetings and strategic discussions.

Fast paced.

At times, may require extended hours.