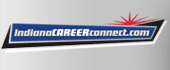 Job Information
Grundfos Americas Corporation

Materials Utility

in

Indianapolis

,

Indiana
Materials Utility
Location
Indianapolis, Indiana, United States
Job category
Logistics/Supply Chain
Hierarchy level
Entry Level - Starter (basic experience)
Employment type
Regular
Deadline
2021-02-28
Peerless Pumps Company is seeking an experienced Materials Utility to join its Store Room Team. The Materials Utility will be responsible for all activities related to receiving, storing, and preparing for shipment any and all material whether domestic or international. The Materials Utility will collaborate with Shipping and Receiving and Production staff. This position reports directly to the Logistics Supervisor and will operate daily out of the Indianapolis, IN facility during our 2nd shift (2:30pm-11pm) M-F. Training will take place for the first two weeks during 1st Shift. Relocation for this position cannot be supported and qualified candidates must have authorization to work in the USA without support.
Why Grundfos?
At Grundfos, we dare to do things that others cannot or dare not do. Our skills commit us to pioneer solutions to the world's water and climate challenges and improve the quality of life for people. We believe innovation is not only a business opportunity, but an obligation. And what really matters to us is not short-term profit, but the impact we make. By becoming part of our united powerful team, you too can drive this change no matter your role.
*What is the job about? *
Pack &/or unpack material.

Receive, store, ship, label, move, segregate, disburse, and issue material, tools, and fixtures.

Move any and all material and place in designated location or storage rack.

Inspect orders for completeness and suitability for receipt, storage, or shipment.

Check for proper marking, tagging, and finish.

Report errors, defects, and shortages.

Performs manual and electronic record keeping and information retrieval functions.

Construct boxes, skids, crates and etc.

Provide training and instruction to other employees as required.

Pick-up or deliver material using a car, truck, crane or forklift.

Make minor repairs or adjustments as required to items ready to be shipped.

Maintain workplace in a clean and orderly fashion.

Complete detailed paperwork for processing of both domestic & international shipments.
*What do you need to apply? *
Qualified candidates will possess a High School Diploma or equivalent. Additionally, they must have experience operating both stand up and sit down type forklifts.
Experience in a wood working shop is a plus.
If you would like to dig deeper into the Grundfos universe, please visit us on l inkedin.com/company/grundfos or youtube.com/user/grundfos
We look forward to hearing from you.
It is Grundfos policy to provide equal employment opportunity to all it employees and applicants regardless of: race, color, religion, sex, age, sexual orientation, gender identity, national origin, physical or mental disability or veteran status.
Grundfos Americas Corporation