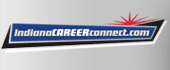 Job Information
Raytheon Technologies

Mgr II Industrial Security

in

Indianapolis

,

Indiana
Job Description:
The candidate will serve as a Facility Security Officer (FSO) which is responsible for managing all aspects of security at assigned facilities and for ensuring company and customer security requirements are met.
The position requires a self-motivated candidate that is capable of working in an independent or team environment with minimal direction. The candidate will be required to conduct security self-inspections, apply risk mitigation methodologies, support customer assessments, and implement security measures to meet requirements.
The candidate may be required to travel (<10%) to support business meetings and/or inspections.
Basic Qualifications:
8+ years of industrial security experience with at least 3 years in an FSO/AFSO and/or management role

Must possess with the ability to maintain a DoD Top Secret security clearance

Thorough working knowledge of the National Industrial Security Program Operating Manual (NISPOM) and other relevant DoD security guidance

Ability to develop / implement / manage industrial security processes / policies

Experience interpreting and administering security doctrine, provide clear guidance to company employees, and recommends modifications to operations policies or procedures as appropriate

Ability to interpret and implement security requirements outlined in customer issued DD-254s

Thorough working knowledge on managing prime / subcontract DD-254 forms (Contract Security Classification Specifications) and the National Industrial Security System (NISS)

Intermediate working knowledge on managing an access control system (ACS), badging equipment, and closed caption television (CCTV) systems

Working knowledge on the physical construction standards for restricted / closed areas

Extensive working knowledge of personnel security administration activities using JPAS

Experience conducting periodic / semi-annual self-inspections IAW NISPOM standards

Experience in developing and managing a self-inspection and operations security (OPSEC) program to identify security risks with a methodology to mitigate the risks to an acceptable level

Ability to develop and establish an effective security awareness, training, and education program

Conduct initial security briefings, debriefings, indoctrinations, pre- / post-foreign travel briefings and refresher briefings, as appropriate

Significant experience with classified information management (accountability, transfers and marking)

Ability to support Defense Counterintelligence and Security Agency (DCSA) or other customer security assessments

Communication skills to maintain a positive on-going relationships with internal / external customers

Ability to conduct briefings and participate in technical meetings with internal / external customers

Experience conducting security incident / violation investigations and writing a final report

Ability to compile data and provide necessary metrics or performance highlights

Experience advising a security cross business team (CBT) and / or subcontractor security services regarding tasks, projects, and operations as well as assist with resolving complex problems

Experience developing / managing an operating budget and conducting budget reviews

Ability to ensure projects are completed on schedule and in budget, following established policies

Firm understanding of what constitutes personally identifiable information (PII) and / or company proprietary and safeguarding methods to prevent unauthorized access
Desired Qualifications:
NSA COMSEC Custodian Certification

Industrial Security Professional (ISP) Certification

Knowledge in International Traffic in Arms Regulations (ITAR)

Experience in International Security
Required Education:
Bachelors Degree or higher with a major in a Security, or Management related field
171243
Raytheon is an Equal Opportunity/Affirmative Action employer. All qualified applicants will receive consideration for employment without regard to race, age, color, religion, creed, sex, sexual orientation, gender identity, national origin, disability, or protected Veteran status.
Raytheon Technologies