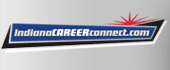 Job Information
Carrier

National Account Manager, Manufactured Housing

in

Indianapolis

,

Indiana
Date Posted:
2020-09-24-07:00
Country:
United States of America
Location:
CAI22: Carrier - Indianapolis 30 S Meridian St, Suite 500 , Indianapolis, IN, 46204 USA
Carrier Global Corporation is a leading provider of HVAC, refrigeration, fire, security, and building automation technologies. These high-technology products and services enable modern life by delivering efficiency, safety, and security across several platforms!
For over a century, we have been developing innovative products and services that have changed the way people live and work. That drive for innovation continues today with a renewed focus on creating solutions that will change the world for the better. At Carrier, we see possibilities in everything!
If you are looking for a role that combines your drive to succeed with a passion for customers, then we have a great opportunity for you. We are seeking a high energy, motivated sales professional to promote innovative solutions with current and potential channel partners in the North American HVAC manufactured housing space.
General responsibilities:
Successful candidate will have proven track record of generating and maintaining collaborative relationships with manufactured housing builders using residential HVAC system. Candidate will be responsible for developing, implementing, and supporting various types of HVAC systems that best fit manufactured housing builder's needs. Demonstrated ability to identify appropriate system applications, coordinate product and accessory development between engineering, product marketing, manufacturing, replacement parts, demand planning, and SAP coordinators is required. This position works closely with manufactured housing engineers to correctly design system combinations with cooling and heating performance that match needs of various installation environment and will require assembling and presenting communications to keep customers updated, and training programs to ensure all internal and external stakeholders are moving toward preferred solutions.
Key responsibilities:
Thorough understanding of residential split system products and applications

Ability to recommend and implement appropriate system selections based on individual structure needs

Ensure customers understand upcoming regulatory changes

Assist new manufacturers with forecasting and planning to ensure on time product deliveries

Cross functional collaboration

Coordination of new product implementation across internal and external stakeholders

First point of contact for customer questions regarding product specifications, applications, service, parts or potential manufacturing issues

Build consultative relationship with managed accounts.

Work closely with Technical Service Managers supporting needs of direct customers

Stay current on product changes, government regulations and internal bulletins to add value to partners

Lead in driving cost and margin improvements in the manufactured housing segment across pertinent products.
TYPICAL EDUCATIONAL REQUIREMENTS:
The ideal candidate will possess a BS/BA degree w/6-10+ years of relevant professional experience or MBA degree w/4-7+ years of relevant professional experience.
Key qualifications:
10+ years HVAC industry experience in application engineering or marketing positions of increasing responsibility
Technical HVAC application / marketing success at both the local and national levels through:
Strong customer relationships and development (2) program execution

Strong understanding of marketplace dynamics including industry trends

Passion for servicing customers. Ability to listen to customer needs and quickly act to solve their problems, go above and beyond to exceed their expectations

Proven ability to execute with speed and exhibit a bias for action mindset

Ability to think outside the box, innovate, take risks and implement progressive, sustainable solutions

Strong ability to work in diverse, cross functional project teams to achieve high levels of performance in a dynamic, changing environment

Excellent communication skills, presentation and written

Strong analytical skills and ability to communicate findings

Highly organized with strong attention to detail, while also able to handle multiple priorities.

Superior follow-up and follow-through skills.

Advanced skills with HVAC design software and databases (AHRI, Wrightsoft, internal AHRI ratings databases and selection programs)

Advanced level skills with Microsoft Office (Excel, Word, PowerPoint)

Must be able to travel and be located near a major airport.
Carrier is An Equal Opportunity/Affirmative Action Employer. All qualified applicants will receive consideration for employment without regard to race, color, religion, sex, sexual orientation, gender identity, national origin, disability or veteran status, age or any other federally protected class.
Job Applicant's Privacy Notice:
Click on this link at https://www.corporate.carrier.com/legal/privacy-notice-job-applicant/ to read the Job Applicant's Privacy Notice
Carrier