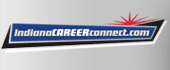 Job Information
The MENTOR Network

Operations Management State Director

in

Indianapolis

,

Indiana
Indiana MENTOR, a partner of The MENTOR Network provides services for children, adolescents and teens with social, emotional and behavioral challenges as well as other complex needs. Through our wide range of flexible programs, we use a partnership approach with families and Mentors to offer individualized therapeutic services.
Operations Management State Director Do you have significant management experience in the human services industry and a degree in Social Work? Are you looking for rewarding work in an organization dedicated to making a positive impact in the lives of others? Bring your expertise and leadership skills to a team-based workplace that puts people first. As Operations Management State Director, you will oversee the company's operations across the state, with revenues of $10 to $30 million, working to maximize the profitability of operations and ensure that services are of the highest quality.
Manage the financial performance of a state or assigned business unit; implement strategies to maximize revenue, attain operational efficiency, and drive profitability.

Provide leadership including supervision of Regional Directors and regional support team; develop a strategy for implementation of employee practices.

Oversee safety and workers' compensation implementation strategy; recruit and retain top talent; develop state and regional leadership teams; establish employee orientation and training programs; implement employment practices including hiring, termination, and discipline. Resolve employee problems within position responsibilities.

Prepare individual state business and financial plans; provide monthly financial reporting; approve contracts and expenses up to appropriate level of authority; work in conjunction with financial personnel to maintain accounts payable, accounts receivable, and general ledger.

Provide leadership and develop strategy for maximizing growth within the state or business unit; implement business plans and marketing strategies to grow census and improve occupancy and utilization in core services; implement strategies to anticipate new business opportunities; develop new starts and identify potential acquisition candidates.

Implement public strategy plan for state or assigned business units; maintain and enhance state-level relationships with legislative and administrative officials, advocates, and trade associations; join and take a leadership role in state trade associations; assist lobbyists or outside contractors.

Develop state or business unit strategy to maintain and foster relations with individuals served, families, and guardians; oversee implementation of satisfaction surveys; develop enhancement plans.

Oversee development of and implement state quality enhancement strategy; drive quality initiatives, meeting company standards, licensing requirements, and considerations for individual needs.

Act as TFC Chief Foster Care Administrator.

Manage strong relationships with payors.

Provide leadership and oversee state implementation of incident management protocol; ensure timely incident reporting; review trends; develop and implement proactive and corrective response; oversee investigation process.

Oversee state strategy and implementation of health and safety programs; direct medical and nursing services and supports.

Implement state strategy to maintain compliance with company and regulatory standards for clean, neat, safe living and working environments; assure pleasant, age-appropriate, well-decorated home-like residential living environments.

Implement state licensing and compliance strategy; direct system for timely and accurate documentation; oversee implementation of compliance plan; review licensing orders; implement proactive strategies to meet or exceed compliance.
Qualifications:
Master's Degree in Social Work.

Ten to twelve years of related experience with significant management experience in the human services industry.

LMSW, LCSW, or LCSW-C.

Self-motivated and detail-oriented with ability to multi-task.

Excellent communication and analytical skills.

Demonstrated ability to motivate a team and drive results to meet goals.

Strong leadership skills with an ability to influence others and drive change; "hands-on" leader who promotes collaboration through example.

Strong identification with the Company's mission and our commitment to the people we serve and the services we provide.
Why Join Us?
Competitive compensation/benefits package.

401(k) with company match.

Paid time off, holiday pay, annual bonus plan.

Complex work adding value to the organization's mission alongside a great team of co-workers.

Opportunity to create high-stakes, meaningful change for individuals.

Enjoy job security with nationwide career development and advancement opportunities.
EOE/AAE/ADA We have meaningful work for you – come join our team – Apply Today!
The MENTOR Network is a national network of local health and human services providers offering an array of quality, community-based services. At The MENTOR Network, our core values—Integrity, Respect, Inclusion & Growth—and the behaviors that define them, guide how we interact with each other and how we approach our work. As an organization of people serving people in 37 states, you'll have opportunities from coast to coast.
The MENTOR Network