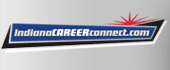 Job Information
Black & Veatch

Practice Leader - Mine Water Management 1

in

Indianapolis

,

Indiana
Practice Leader - Mine Water Management 1
We believe real value is powered by the unique skills and experiences of our professionals. The interchange of ideas from a diverse group of people gives our teams an expanded perspective and the ability to find better solutions for our clients.
Req Id : 36489
Job Title : Practice Leader - Mine Water Management 1
Business Unit Sector : COR-MINING
Work Location : USVRTL
Opportunity Type : Staff
Relocation eligible : No
Full time/Part time : Full-Time
Contract Hire Only for this Project : No
Job Family
Engineering
Job Code
0360
Job Grade
133
Salary Plan
ENG: Engineering
U.S. FLSA
Exempt
Job Summary
The overall objective of this position is to contribute to significant business growth for Black & Veatch in mine water management leveraging industry knowledge, specialist skills and existing client relationships. The role requires an in-depth knowledge, understanding and experience of operational mine water, water treatment and tailings management throughout the mine lifecycle encompassing a broad spectrum of commodities in the international mining industry. The candidate will be an expert in mine water management with a proven track record in water resource management, water balance modeling, and strategic water management planning and implementation.
Key Responsibilities
Black & Veatch strikes a balance that is rare for any industry. Our Mission sets the bar high – Building a World of Difference ®. We live up to that ideal by delivering reliable and innovative infrastructure solutions to our clients' most complex challenges. The result is that Black & Veatch helps to improve and sustain the quality of life around the world.
Specific responsibilities and duties include:
Provides competent consulting services to support pursuits, projects and Clients for the global water mining business.

SME (Subject Matter Expert) on mine water management including mine water treatment and tailings technical studies on a cross-functional, multi-disciplinary basis.

Development of site and catchment-scale water balance models and have experience with Goldsim or similar modeling software

Prepare sound technical and commercial mining consulting services proposals for clients.

Work with business development and delivery teams to ensure that execution meets client expectations.

Assist mining team business development efforts and/or lead these efforts where appropriate by leveraging existing mining industry relationships.

Understand, live and demonstrate Black & Veatch Core Values and associated behaviors
Management Responsibilities
Minimum Qualifications
Education: Bachelor or Masters of Science degree in Engineering preferably with specialization in water treatment or similar relevant discipline.
Experience: Minimum 20 years consulting and operations experience with an international mining company or consulting firm, including on-site experience at mines in multiple geographies.
Proven experience in mine water management, project management, life of mine study execution, and mine closure.
All applicants must be able to complete pre-employment onboarding requirements (if selected) which may include any/all of the following: criminal/civil background check, drug screen, and motor vehicle records search, in compliance with any applicable laws and regulations.
Preferred Qualifications
Relevant experience of project development work at a senior level for international projects and a range of commodities.

Proven track record of bringing projects in on time, within budget and to the client satisfaction.

Excellent written and verbal communication skills.

Ability to interact effectively in a globally matrixed business development organization and lead proposal teams

Ability to lead, guide, and mentor team of professionals to create collaboration.

Excellent communication and inter-personal skills.

Ability to interface with multiple offices and cultures.

Understanding of budgets and financial and performance metrics.

Ability to meet deadlines and be flexible to multiple demands of project teams and shifting priorities.
Certifications
Most positions - depending on the nature of work performed as defined by the division - will typically require incumbents to have professional registration or licensure in their designated home office country, or be in active pursuit* of such registration
Competencies
Collaborates
Communicates effectively
Courage
Directs work
Instills trust
Interpersonal savvy
Organizational savvy
Being resilient
Builds effective teams
Business insight
Cultivates innovation
Customer focus
Drives engagement
Drives vision and purpose
Global perspective
Manages ambiguity
Strategic mindset
Work Environment/Physical Demands
Typical office environment. May be subject to extreme cold (temperatures below 30 degrees for periods of more than one hour), extreme heat (temperatures above 90 degrees for periods of more than one hour), hazards (electrical currents, working on scaffold
Black & Veatch Holding Company, its subsidiaries and its affiliated companies, complies with all Equal Employment Opportunity (EEO) affirmative action laws and regulations. Black & Veatch does not discriminate on the basis of age, race, religion, color, sex, national origin, marital status, genetic information, sexual orientation, gender Identity and expression, disability, veteran status, pregnancy status or other status protected by law.
Job Segment: Architecture, Engineer, Electrical, Water Treatment, Wastewater, Engineering
Black & Veatch