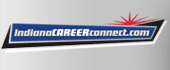 Job Information
Indy Gov

Probation Officer- Community Adjustment

in

Indianapolis

,

Indiana
Probation Officer- Community Adjustment
Print (http://agency.governmentjobs.com/indianapolis?jobID=3031150&sharedWindow=0)
Probation Officer- Community Adjustment
Salary
$36,334.00 Annually
Location
City County Building, IN
Job Type
Full Time
Department
Marion County Circuit and Superior Courts
Job Number
5
Closing
4/23/2021 5:00 PM Eastern
Position Summary
The Community Adjustment Field Officer's primary responsibility is to assist casework officers with supervision efforts by monitoring youths' compliance with alternatives to detention; specifically, home confinement and electronic monitoring. Specific duties include but are not limited to: 1) conducting field and phone contacts to ensure youth are home during scheduled hours, 2) reviewing youth's detention risk assessment and compliance with the program to determine an appropriate supervision level, 3) investigating potential violations detected on electronic monitoring equipment, 4) reporting all verified violations to the assigned probation officer for follow-up, and 5) documenting all efforts in the case management system.
Position Responsibilities
1) Conducts field and phone contacts based on the youth's supervision level as established by the community adjustment program policies.
2) Investigates potential violations of release.
3) Reports violations to the assigned casework officer by completing alert notices with findings.
4) Completes affidavits for all cut and run equipment alerts.
5) Documents all activities in the case management system.
6) Utilizes computer technology to manage information needs and statistics.
7) At all times, assists the Department in priority-need situations.
8) Serves as a team player at all times.
Qualifications
To perform this job successfully, an individual must be able to perform each essential duty satisfactorily. The requirements listed below are representative of the knowledge, skill, and/or ability required.
Excellent and proven verbal and written communication skills.

Experience in conducting field work.

Experience in dealing effectively with difficult people.

Ability to work with other staff in a team effort concept.

Must possess a valid driver's license.
Due to the nature of this position and its intensive field work, applicants must understand that it is potentially dangerous, and the possibility of minor and/or serious injury is real. As a result, the physical demands described here are representative of those that must be met by an employee to successfully perform his/her duties and for personal as well as team safety.
Must complete all field training conducted by the Probation Department. Although a physical fitness program is not required, applicants must be able to perform basic physical functions such as running, walking, climbing stairs, and any other basic activities needed to fulfill his/her duties.
Must always conduct field work with a partner, use a department vehicle, and carry a cell phone, radio and chemical spray as part of his/her daily duties. Personnel conducting field work are also required to wear a department-issued bullet-proof vest while in the field.
EDUCATION AND EXPERIENCE
Minimum of a Bachelor's degree required.

Probation Officer Certification required, can be obtained within a specified period of time following employment.

Valid Indiana Driver's license.
This position requires tremendous flexibility in work hours with non-traditional hours on a rotating schedule, including weekends and some holidays. Hours for this position are day hours, rotating afternoon hours, evenings and weekends.
.
Marion County residency is required.
To apply: Please send a resume and cover letter WITH a copy of your certified college transcripts via email to probationapplicants@indy.gov by Friday, April 23, 2021. Applicants must include all three requirements (resume, cover letter and transcripts) to be considered. However, students in their final semester can apply, indicating their graduation date on the email and may be considered pending graduation and receipt of final transcripts.