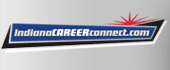 Job Information
Fiserv

Production Supervisor- 2nd shift

in

Indianapolis

,

Indiana
Position Description
Production Supervisor- 2nd shift
Work Schedule: 3:30 pm to 12:00 am, Monday-Friday with Overtime as needed.
What makes a Great Production Supervisor?
As a Fiserv Production Supervisor, you'll work 3:30 pm to 12:00 am, Monday-Friday with Overtime as needed. We will train on how to operate an embossing machine, various internal programs to identify and track jobs, and managing the workflow on shift to meet daily goals. You will carry out tasks, as the supervisor, by coordinating employees to meet or exceed the production deadlines for our clients. You will help with making adjustments to machines to ensure work accuracy while responding to equipment error messages. You will maintain a visible presence on the production floor to observe the workflow and utilization of shift staff to complete assigned work orders for delivery.
You can expect the following:
• Receiving on the job paid training and work in a climate controlled environment.
• Daily assignment of embossing work assignments to employees reporting to shift to provide timely and quality production in an efficient manner.
• Checking in with the employees throughout the shift to monitor work progress for embossing tasks assigned.
• Providing a daily summarized report to the department manager in verbal and written in regards to the completion of the emboss assignments for the shift.
• Responsible for shift headcount, attendance tracking, and timely disciplinary write-ups.
• Actively participating in the planning with management to ensure objectives can be met consistently.
• Working with associates in team effort to further company goals concerning productivity, safety, quality and Continuous Improvement initiatives. Training of employees is an on-going responsibility and requires coaching, cross-training, and continuing assistance.
• Taking ownership in coordinating the work schedules to coincide with the due dates of client assigned work to prevent any day-today conflicts in production.
• Able to perform independent of supervision / technical assistance except for difficult assignments or new work concepts.
• Perform all duties and tasks within his/her department or job and when assigned, in any other department or job to the best of his/her individual skill and ability. This many include being assigned certain production tasks during peak periods.
• Comply with all policies, procedures, and work rule guidelines. Will also be required to administer complaint process and corrective action program.
• Using your hands to handle objects and to perform keyboarding as well as to reach and grab objects.
• Be able, as it is necessary, to climb, stretch, crouch or kneel.
• Successful performance requires good vision including close vision.
• Being mobile and in a standing/walking position with ability to lift up to 25 pounds regularly.
Basic qualifications for consideration:
• Minimum - High School Diploma or equivalent, is required with 2-4 years of direct experience with 1-3 years in management. Associates Degree in Industrial Management or related is preferred.
• Experience in a dynamic, high volume production environment and understanding of production concepts.
• Prioritizing work assignments based on deadlines.
• Seeking a problem solver that can research and analyze to resolve a comparable solution to drive productivity on your shift.
• Strong mechanical aptitude and time management.
• Experience operating a computer workstation.
• Proven leadership skills.
• Deep knowledge of production operation.
• Ability to work overtime during peak periods.
Who we are:
Output Solutions at Fiserv delivers mission-critical communications to financial institutions, health and property/casualty insurance providers, billers, retailers, travel and entertainment companies and advertising agencies nationwide. With solutions including transactional document production and delivery, card manufacturing and personalization and direct marketing services, we help our clients streamline operations to contain costs, while building customer dedication and generating incremental revenue.Fiserv is an Equal Opportunity Employer/Disability/Veteran
Fiserv is an Equal Opportunity Employer/Disability/Vet. Visit http://www.careers.fiserv.com/eeo for more information.
Fiserv