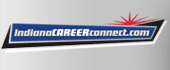 Job Information
Vivint

Regional Manager of Service Revenue

in

Indianapolis

,

Indiana
Job Description
JOB SUMMARY:
Regional Managers of Service Revenue will utilize sales skills in combination with installation, presentation, and world-class customer service. This "do it all approach" is best utilized while working a non-traditional schedule including day, evenings and weekend hours. RAMs will be expected to handle delicate situations pertaining to customers and their service with Vivint. They will be asked to manage their client base independently in their desired market.
JOB RESPONSIBILITIES:
Selling and Installing equipment upgrades to existing Vivint Smart Home Customers.

Interact and communicate well with current Vivint customers.

Exhibit professional appearance and conduct while providing a world-class customer experience.

Install, service and maintain Smart Home equipment in customers' homes.

Explain and provide detailed system capabilities and operational instructions to customers.

Accurately complete necessary paperwork with customers

Be able to confidently assist customers and resolve any and all issues the customer might bring up.
REQUIRED SKILLS:
Superior Sales Skills

Customer Service Skills

Must have basic knowledge of and ability to operate hand and power tools.

Strong organizational skills with the ability to multi-task, and prioritize work

Self-motivated

Ability to View, Read, and navigate computerized maps

Excellent organizational/time management skills

Experience working with minimal supervision

Ability to install, troubleshoot, and provide maintenance to low voltage & battery-operated Security and Smart Home equipment

Must be able to operate a PC Computer & iPad Tablet proficiently

Ability to use Microsoft Office, including Excel
MINIMUM QUALIFICATIONS:
Current, valid driver's license and clean driving record.

Reliable, state registered, state inspected and state insured transportation

Submit to a criminal history check and obtain clearance from the state based on the state requirements.

Must be able to fulfill sales & Technician licensing requirements in all States, Cities, Counties and any other jurisdictions

Must remain smoke-free while on site with customers.

Available to work the required shift that will be presented to you prior to being hired (could include evening and weekend hours).
REPORTING RELATIONSHIP:
Reports to Bryan Brothers
WORKING CONDITIONS:
Must reside or be willing to relocate to the State and area you're applying for

All positions are remote – not in or around Vivint headquarters in Provo, UT

Opportunity for growth within Vivint

Compensation package with a base salary, plus incentives/commissions based on performance.

Company computer or compatible device

Some travel may be required

Paid training
SAFETY:
Vivint enforces a safety culture whereby all employees have the responsibility for continuously developing and maintaining a safe working environment. Each new employee is responsible for completing all training requirements. Additionally, the employee must accept they have responsibility for maintaining the safety of themselves, their co-workers, and the public. Employee must adhere to all written and verbal instructions, promptly report and correct all hazards or unsafe conditions, question non-standard operations or unmitigated hazards, and provide feedback to management on all safety issues.
#fieldservice
If you are an active Vivint employee, please apply through Workday by searching "Find Jobs". Vivint Smart Home is a leading smart home company in North America. Vivint delivers an integrated smart home system with in-home consultation, professional installation and support delivered by its Smart Home Pros, as well as 24/7 customer care and monitoring. Dedicated to redefining the home experience with intelligent products and services, Vivint serves more than 1.4 million customers throughout the U.S. and Canada. Vivint is on the Forbes 2018 list of "America's Best Employers," the Forbes 2019 list of "America's Best Employers for Diversity" and is one of Fast Company's World's 50 Most Innovative Companies. The company is the largest tech employer in Utah, the state's #1 patent company and a certified Great Place to Work. For more information, visit www.vivint.com.
Vivint Smart Home is aware and addressing the rapidly evolving situation with the COVID-19 virus. We want you to know that we are monitoring the virus and impact closely and taking actions to keep our workplace healthy and minimize disruptions to our customers. Now more than ever we appreciate the importance of coming together to protect families and their homes. Some of these measures that relate to candidates include virtual interviews, and work-from-home opportunities. We value you as a candidate and hope you and your families stay healthy and appreciate your support in keeping our global community safe during these unprecedented times. Thank you.