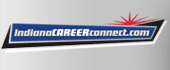 Job Information
The Estee Lauder Companies

Retail Beauty Sales Coordinator - Estee Lauder - Indianapolis, IN

in

Indianapolis

,

Indiana
Retail Beauty Sales Coordinator - Estee Lauder - Indianapolis, IN
Brand: Estée Lauder - Brand
Description
Looking for an inspiring leader who will be the driving force of the brand each day. Join a company where collaboration abounds and mentors support individuals to achieve their personal best. You will have the opportunity to coach, develop and ignite passion in the market to attain goals.
Up to 70% travel
Responsibilities for Account Coordinator:
• Leads and develops counter specific sales plans and point of sale strategies with input and involvement from Counter Manager. Key areas of business to affect include basic business, new product launches, and Special Events.
• Leads the process of developing the productivity of Top Performers with Counter Manager input and involvement.
• Coaches Counter Manager on planning, coaching, selling and execution skills.
• Provides counter training on key selling and service skills that will lead to achievement of sales plan.
• Ensures that Counter Team utilizes all of the Educational tools.
• Plays a key role in identifying and developing bench strength for Consultant and Counter Manager positions. Functions of this role may include mentoring Counter Managers in the process of developing bench strength, and collaborating with Sales and Education Executive to create and execute a development plan for Account Coordinator bench.
Qualifications
• Effective coaching, training, and development skills.
• Effective goal setting, planning, and communication, relationship-building and strong problem solving skills.
• Ability to manage multiple responsibilities and get others to "buy-in" in to specific goals and strategies in a fast paced, demanding environment.
• Self-reliant with the ability to make solid business decisions.
• At least 2 years management experience with proven retail management/assistant management experience preferably within cosmetics
• Enjoy selling.
Up to 70% travel
We are an equal opportunity employer. Minorities, women, veterans and individuals with disabilities are encouraged to apply.
In these roles you would be employed by the Department Store not by The Estee Lauder Companies/Clinique. The Department Store makes all final hiring decisions for these positions.
Job: Retail - Store
Primary Location: Americas-US-INA-Indianapolis
Job Type: Standard
Schedule: Full-time
Shift: Variable
Job Number: 215378
We are an equal opportunity employer. Minorities, women, veterans, and individuals with disabilities are encouraged to apply. It is Company's policy not to discriminate against any employee or applicant for employment on the basis of race, color, creed, religion, national origin, ancestry, citizenship status, age, sex or gender (including pregnancy, childbirth and related medical conditions), gender identity or gender expression (including transgender status), sexual orientation, marital status, military service and veteran status, physical or mental disability, protected medical condition as defined by applicable state or local law, genetic information, or any other characteristic protected by applicable federal, state, or local laws and ordinances. The Company will endeavor to provide a reasonable accommodation consistent with the law to otherwise qualified employees and prospective employees with a disability and to employees and prospective employees with needs related to their religious observance or practices. Should you wish to apply for this position or any other position with the Company and you believe you require assistance to complete an application or participate in an interview, please contact USApplicantAccommodations@Estee.com
The Estee Lauder Companies