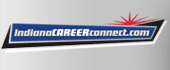 Job Information
MSC Industrial Supply Co.

Safety Specialist - IN, OH, KY

in

Indianapolis

,

Indiana
Built to Make You Better.
Serving customer and community starts with the very best people doing their very best work. That is precisely what we have here at MSC. If you are inspired to learn, expand your circle, take risks, and succeed as a team, you can build a better career at MSC.
Requisition ID : 6884
Associate Referral Bonus Amount : $1,000.00
Employment Type : Full Time
Grade : Sales 14
Job Category : Environmental, Quality and Safety
Work Location : Indianapolis, IN
State or Province : Indiana (US-IN)
Potential Work Location : United States : Indiana : Indianapolis || United States : Kentucky : Louisville || United States : Ohio : Cincinnati
Territory Covers Triangle Area of: Indianapolis, Cinncinati, and Louisville
BRIEF POSITION SUMMARY:
This position will report to a Branch Sales Manager and will work at customer sites in coordination with multiple Outside Sales Associates (OSAs), Branch Sales Managers (BSMs), inside branch teams, the product and vending teams and multiple other support personnel within MSC. This position will also coordinate and utilize supplier resources to achieve targeted goals.
DUTIES and RESPONSIBILITIES:
Supports achievement of safety sales, gross margin, net profit, training, services (when available) and overall cost savings goals for their geographical area of responsibility.

Drives accelerated safety sales growth within geography and identified safety impact accounts.

Closes new Safety accounts on their own and/or in conjunction with the local MSC sales team (including NA and Gov't). Transitions the closed account to local OSA for maintenance and growth.

Supports vending customer opportunities to deliver safety growth, net profit improvement, achievement of cost savings goals and assists in the achievement of branch vending signings.

Acts as a key resource for product training and safety regulatory standards for MSC customers and sales associates with the goal of keeping our customers and associates safe.

Works closely with customer Safety Directors/Managers to develop solutions that will lead to a safer working environment.

Maintains a safety opportunity funnel to track progress and success on safety growth activities.

Provides technical support for safety application opportunities to customers, OSA's and MW OSA's

Coordinates local supplier support for Safety Training/Tests in support of OSA's and MW OSA's.

Assists Market Manager's and Branch Managers as needed in coordinating supplier involvement in market or branch meetings.

Supports strategic supplier initiatives driven by the Product Team and is a single-point-of-contact for Safety suppliers in the geography.

Provides local exclusive brand technical and brand support.

Participates in quarterly updates with the MSC Safety product team.

Fosters the MSC Culture in the department and throughout the company to ensure fulfillment of MSC's vision and unity of purpose.

Participation in special projects and performs additional duties as required

EDUCATION and EXPERIENCE:

3+ years experience in Safety Sales

A High School diploma is required, a Bachelor Degree or the equivalent experience is preferred.

3+ years experience and knowledge of safety supplies is required.

Experience conducting safety and compliance training (example: Fall Protection, Respiratory Products, Safety Training, Industrial Hygiene and Personal Protective Equipment) is preferred.

Qualified Safety Sales Professional (QSSP) certification is preferred and will be required within 6 months of hire.

Experience in the Industrial Distribution industry is preferred

SKILLS:

Strong sales and facilitation skills are required.

Strong customer follow up, organizational skills, & excellent communication skills are required

Ability to work independently and under some pressure to meet deadlines is required

Ability to work with cross-functional teams.

Computer proficiency in Microsoft Windows, Outlook, and Microsoft Office Programs. (standard verbiage)

OTHER REQUIREMENTS:

A valid driver's license and the ability to travel are required.

Overnight travel at least 25% may be required depending on geography.
Why MSC
People. Collaboration. Insight. That's how you build something that works.
Built on a foundation of trust, MSC works side by side with our customers to help them drive business results. With more than one million product offerings and 75+ years of experience across industries, MSC strives to help our customers achieve greater productivity, profitability, and growth through inventory management and other innovative supply chain solutions.
We care about our associates and have programs in place to help our 6,500+ team members achieve their potential. When you join our team, you will receive rewards and recognition for your contributions, training and professional development opportunities, as well as a variety of benefits to support you and your family's health, well-being, and financial future.
If you are inspired to learn, take risks, and succeed as a team, you can build a better career at MSC.
Equal Opportunity Statement
At MSC, we are committed to providing an environment of mutual respect where equal employment opportunities are available to all qualified applicants and our associates without regard to race, color, religion, age, sex, national origin, disability, protected veteran status, sexual orientation, gender identity/expression or any category protected by applicable law.
MSC Industrial Supply Co.