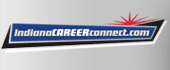 Job Information
FinishMaster

Sales Support Associate

in

Indianapolis

,

Indiana
FinishMaster is hiring for a Sales Support Associate, which will be responsible for coordinating customer initiatives (at the field level) which are jointly offered between operations and sales.
As a full-time FinishMaster employee you are eligible for a competitive benefits package including:
​
Employee discounts & assistance program
​
Medical, dental, and vision plans
​
Life insurance & short-term disability
​
Pet insurance
​
Paid time off & holiday pay 401K Contributions and Investments
Manages all aspects of field partnerships dealing with customer investments.

Works with DSM's on equipment and/or inventory needs for the success of customer programs.

Directs Team Leaders on store participation in customer programs.

Supports FMST industry partners on customer programs and associated credits.

Maintains collection point for appropriate paperwork from all participants on customer programs.

Coordinates field paperwork on all customer programs with support personnel in Indianapolis Home Office.

Coordinates computer color retrieval programs for FMST customers between DSM's, Industry provider to ensure proper documentation is in place and Indianapolis AP for accurate payment of invoices.

Collects data pertaining to all driver programs (both dedicated and courier) to provide statistical information on delivery costing and driver turnover.

Promotes superior customer service to field and home office co-workers as well as industry representatives and FMST customers.

Assists with special projects as directed by supervisor.

Understands and supports company policies and procedures.

Performs similar and related duties to achieve objectives while using methods consistent with the FinishMaster culture.
This list may not be inclusive of the total scope of job functions to be performed. Duties and responsibilities may be added, deleted or modified at any time.
Education:
Mandatory Requirements-
High school diploma or equivalent.

Associate's Degree in Business or a related field.
Preferred Requirements-
Bachelor's Degree in Business or related field.
Experience:
Mandatory Requirements
1-3 years experience in an Office or Sales environment.
Preferred Requirements-
2-5 years experience in an Office or Sales environment.

Previous experience with PeopleSoft, AS400/JD Edwards Accounting Software.
OTHER REQUIREMENTS (SKILLS & ABILITIES):
Intermediate to advanced computer skills with a working knowledge of Microsoft Office Applications

(WORD, Excel, PowerPoint).

Good organizational skills, attention to detail, and excellent time management skills.

Effective communication skills both written and oral.

Ability to work independently with little to no supervision.

Excellent Customer Service skills.
The qualifications listed above are intended to represent the minimum skills and experience levels associated with performing the duties and responsibilities contained in this job description. The qualifications should not be viewed as expressing absolute employment or promotional standards, but as general guidelines that should be considered along with other job-related selection or promotional criteria.
Physical Requirements (This job may require the ability to perform any of the essential functions contained in this description. These may include, but are not limited to, the following requirements. Specific requirements for a job will be identified at the time of employment. Reasonable accommodations will be made for otherwise qualified applicants unable to fulfill one or more of these requirements):
Ability to lift/carry product, equipment if needed.

Ability to enter and retrieve information from the computer.
Working Conditions:
Works in office conditions.
FinishMaster, Inc. is an Equal Opportunity Employer. Employment decisions are made without regard to race, color, religion, national or ethnic origin, sex, sexual orientation, gender identity or expression, age, disability, protected veteran status or other characteristics protected by law.
Job ID: 2021-3192
Street: 115 West Washington St., Suite 700 South