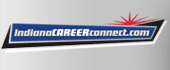 Job Information
FinishMaster

Senior Accountant

in

Indianapolis

,

Indiana
The Senior Accountant will be primarily responsible for the administrative duties and accounting functions related to all building and vehicle leases, inventory and customer investments. This position will also prepare other assigned monthly calculations and journal entries, provide support and reporting to assigned locations, assist with month end close processes, complete the reconciliation of all assigned accounts and coordinate key reporting analyses with operational management and leadership.
Essential Functions:
Lease Accounting

Maintains the databases containing all building lease files and vehicle lease files

Prepares monthly rent file for processing by Accounts Payable

Keeps a working relationship with all landlords

Handles all insurance related items and questions

Prepares and enters all monthly entries related to all leases

Inventory

Prepares all monthly entries related to inventory

Works with Operations to support all activities related to physical inventory counts

Prepares all entries needed related to physical inventory counts

Customer Investments

Maintains all necessary information related to customer investments

Prepares monthly entries for amortization of customer investments

Account Reconciliations

Completes a thorough monthly reconciliation on assigned accounts

Prepares and completes any necessary journal entries related to the reconciled accounts

Support and Reporting to Assigned Locations

Completes a thorough review of all P&L reports for all assigned locations monthly

Provides analysis and detail for P&L reports for assigned locations

Provides support to assigned locations

Other Duties

Other calculations and corresponding entries related to the month end close process

Provides support to employees in the field and home office

Completes other projects as assigned by the Assistant Controller

Coordinate key reporting analyses with operational management and leadership.
This list may not be inclusive of the total scope of job functions to be performed. Duties and responsibilities may be added, deleted or modified at any time.
KEY COMPETENCIES:
Advanced computer skills with a working knowledge of Microsoft Office Applications, with an emphasis in Excel

Excellent verbal and written communication skills

Ability to take initiative and work with minimal supervision

Ability to meet deadlines; resourcefully completing challenging tasks

Ability to prioritize and multi-task independently

Excellent customer service skills
As a full-time FinishMaster employee you are eligible for a competitive benefits package including:
​
Employee discounts & assistance program
​
Medical, dental, and vision plans
​
Life insurance & short-term disability
​
Pet insurance
​
Paid time off & holiday pay 401K Contributions and Investments
POSITION REQUIREMENTS:
Bachelor's Degree in Accounting

CPA Preferred

3 – 5 years of related experience
Other Requirements:
The qualifications listed above are intended to represent the minimum skills and experience levels associated with performing the duties and responsibilities contained in this job description. The qualifications should not be viewed as expressing absolute employment or promotional standards, but as general guidelines that should be considered along with other job-related selection or promotional criteria.)
Physical Requirements:
This job may require the ability to perform any of the essential functions contained in this description. These may include, but are not limited to, the following requirements. Specific requirements for a job will be identified at the time of employment. Reasonable accommodations will be made for otherwise qualified applicants unable to fulfill one or more of these requirements)
Requires sitting approximately 75% of the time; occasional walking and ascending/descending stairs.

The ability to lift up to twenty-five (25) pounds.

Visual acuity and manual dexterity to operate a personal computer and standard office equipment such as a fax, copier and shredder is required.
WORKING CONDITIONS:
ORGANIZATIONAL RELATIONSHIPS:
Reports to (title): Assistant Controller
FLSA STATUS:
Exempt
FinishMaster, Inc. is an Equal Opportunity Employer. Employment decisions are made without regard to race, color, religion, national or ethnic origin, sex, sexual orientation, gender identity or expression, age, disability, protected veteran status or other characteristics protected by law.
Job ID: 2020-2944
Street: 115 West Washington St., Suite 700 South