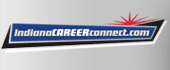 Job Information
UnitedHealth Group

Senior Facility Manager

in

Indianapolis

,

Indiana
If you want to achieve more in your mission of health care, you have to be really smart about the business of health care. Challenge yourself, your peers and our industry by shaping what health care looks like and doing your life's best work.(sm)
The Senior Facility Manager (SFM) is responsible for providing efficient and flexible workplace solutions that optimize the patient and provider experience and support UnitedHealth Group operations. The SFM will support OptumCare locations in Indiana and Ohio including but not limited to AHN and Unity Health, currently consisting of over 100 locations.
Reporting to the Regional Director FM, this position will drive strategic planning, financial oversight, performance management, and customer relationship management for FM services including budget and financial management; environment of care; lifecycle asset management, facilities maintenance and management; infrastructure capital planning; engineering and operations; and energy management and sustainability programs as well as support physical security. The SFM will collaborate with local Care Delivery management and operations leaders and Real Estate Services OptumCare (RESOC) Portfolio Management, Transaction Management, Project Management, RESOC vendor partners and Enterprise Sourcing and Procurement. The SFM will lead a team including, FM, administrative staff, engineers, technicians and/or vendor partners in the execution of these responsibilities.
Responsibilities:
Act as the primary point of contact for OptumCare Real Estate (RESOC) regionally and locally including ongoing relationship management with local business executives, providers, clinic managers and office support staff by meeting periodically to align on performance, service levels, and upcoming event/project support. Ensure satisfaction with delivery of FM services.

Provide direct oversight for all operational aspects of a multi-site health care portfolio including patient-facing and administrative locations. This will include but is not limited to periodic inspections to ensure that all sites are clean, orderly, compliant, and in good repair.

Collaborate with RESOC Governance and Enterprise Sourcing and Procurement to define consistent, portfolio wide SOWs and SLAs for vendor performance.Act as the escalation point for vendor and supplier performance issues.Meet with vendor partners to inspect work performed and track KPIs to ensure compliance with SOWs.Engage vendor partners as needed to help define corrective actions and performance improvements.

Provide feedback to Regional Director FM for quarterly business reviews including performance metrics, staff feedback, and inspection results.

Develop and manage annual OPEX budgets and identify opportunities for cost saves/avoids throughout the year.Provide input several times throughout the year for forecasting of financial performance.

Provide input for multi-year capital planning by performing physical site assessments as well as property inspections.

Collaborate with the planning, project, and transaction teams for project scope development, bidding, vendor selection, project delivery, and project closeout.

Act as PM for small projects with limited scope.Coordinate on-site resources, schedules and contractors.Provide proactive communication of schedules, scope of work, and vendor access requirements and coordinate all security needs for vendor access controls.Ensure on-time and on-budget project delivery.

Coordinate with landlords to ensure LL provided services are in accordance with lease requirements and to the satisfaction of the local staff.

Be accountable for the performance of FM staff members.Provide leadership to direct reports; set goals for ongoing development and continuing education, increase employee engagement and improve performance.
Required Qualifications:
7+ years of facility management experience in a healthcare environment

7+ years of experience in a leadership position

Knowledge of federal, state, and local codes and ordinances, and requirements of regulatory agencies for healthcare

Knowledge of standards for compliance with accrediting agencies

Knowledge of commercial real estate, project management and real estate finance fundamentals

You will be asked to perform this role in an office setting or other company location

Employees are required to screen for symptoms using the ProtectWell mobile app, Interactive Voice Response (i.e., entering your symptoms via phone system) or a similar UnitedHealth Group-approved symptom screener prior to entering the work site each day, in order to keep our work sites safe. Employees must comply with any state and local masking orders. In addition, when in a UnitedHealth Group building, employees are expected to wear a mask in areas where physical distancing cannot be attained
Preferred Qualifications:
Bachelor's degree in Facility Management, Business Administration, Finance, Project Management, Engineering or similar field

Certified Healthcare Facilities Manager (CHFM) certification

CMMS (Corrigo) experience

Demonstrated experience in project management

Demonstrated experience managing maintenance programs in a multi-facility portfolio
Soft Skills:
Advanced interpersonal and communication skills with a variety of contacts

Ability to foster and maintain positive relationships

Ability to prioritize tasks and respond to and solve complex problems

Ability to work in a dynamic, fast-paced environment, with organizational and workload management skills
Careers at UnitedHealth Group. We have modest goals: Improve the lives of others. Change the landscape of health care forever. Leave the world a better place than we found it. Such aspirations tend to attract a certain type of person. Crazy talented. Compassionate. Driven. To these select few, we offer the global reach, resources and can-do culture of a Fortune 7 company. We provide an environment where you're empowered to be your best. We encourage you to take risks. And we offer a world of rewards and benefits for performance. We believe the most important is the opportunity to do your life's best work.(sm)
Diversity creates a healthier atmosphere: UnitedHealth Group is an Equal Employment Opportunity/Affirmative Action employer and all qualified applicants will receive consideration for employment without regard to race, color, religion, sex, age, national origin, protected veteran status, disability status, sexual orientation, gender identity or expression, marital status, genetic information, or any other characteristic protected by law.
UnitedHealth Group is a drug - free workplace. Candidates are required to pass a drug test before beginning employment.
Job Keywords: Facilities; Healthcare; Manager; Leader; Regional; Indiana; Indianapolis
UnitedHealth Group