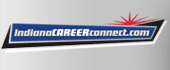 Job Information
BCD Travel

Supervisor Operations

in

Indianapolis

,

Indiana
Where will your career take you? We're not just any travel management company. We help clients travel smart and achieve more.
Operations Supervisor
Job Summary:The Supervisor - Operations is responsible for day-to-day management of a travel consultant team, including managing key performance indicators (KPI), workload, providing assistance and coaching.
The Supervisor - Operations is this primary point of contact for the team members and actively coaches and develops the team to meet and exceed all performance targets.
This position demonstrates an extensive understanding and applicability of all areas in the travel industry. Works independently on requests as assigned and takes the initiative to provide assistance.
Job Specific Essential Duties & Responsibilities:Handle Incoming Requests• Expertly use the appropriate the BCD Travel tools and systems to complete requests• Search and confirm travel reservations for the customer• Strong understanding of a client travel policy and can appropriately guide and consistently provide consultation to the customer• Provide travel offers and general travel advice to travelers • Responds to requests accurately and completely • Excellent knowledge and application of travel supplier rules• Maintains, actively communicates and seeks expansion of current knowledge of the state of the various travel industries supported • Provides the customer with the required industry information, such as low fares, exchange costs and penalties• Can fulfill all requests regarding necessary regulations (DOT, TSA, passports, visas, etc.) • Supports BCD Travel and client driven initiativesProblem Solving• Appropriately responds and resolves customers inquiries • Anticipates and provides assistance on potential challenges that may arise for the customer• Performs follow-up as needed and within the time frame promised to the customer• Proactively provides feedback to management to avoid future customer issues• Accurately logs the complaint in the BCD Travel systems• Appropriately displays empathy and acknowledging statements to diffuse emotion during adversity• Responds and follows through on customer inquiries and complaints received directly or from upper management (Account or Operational) • Anticipate potential issues and work to proactively resolve them• Review team issues, determine root causes, alternative solutions and provide feedback to the individual and the teamQuality• Consistently exceeds individual goals• Monitors global distribution systems (GDS) queues daily to maintain quality control• Effectively uses the telephone systems• Consistently follows BCD Travel guidelines• Researches errors to determine the root cause, recommends and executes solutions• Monitors and provides feedback on errors made by the teamService Excellence• Responds to the customer promptly• Always provides the customer his/her undivided attention to the request• Always listens, does not ask the customer to repeat information he/she already provided and applies the information to the inquiry• Responds appropriately• Asks questions targeted to encourage complete responses • Creates rapport with the customer, by showing interest, having a friendly tone of voice, using the customer's name appropriately and making the most of small talk• Matches the customer's tone and pace as appropriate• Keeps the interaction moving forward• Offers suggestions to the customer and anticipates needs• Is mindful of the client service level agreement in all transactionsTeamwork• Seeks opportunities to review operational processes and the commercial relationship with customer and provides suggestions for improvement• Volunteers for additional administrative tasks • Always searches for opportunities to move market share to BCD Travel preferred suppliers• Seeks opportunities to helps team members • Provides a team of travel consultants feedback, including responding to questions, providing direction and feedback• Ensures team members are kept up to date with new policies, procedures and announcements• Oversees and assists the team members in balancing priorities and managing their workload so team KPIs are consistently achieved• Works with performance data to maximum the effectiveness and efficiency of the team • Creates a positive work environment• Assists in the hiring and on-boarding of new employeesCommunication• Uses positive language and word choices to avoid negative reactions• Avoids jargon or clichés• Matches tone and pace in all interactions• Applies proper communication guidelines (clear, concise and personal) to interactions• Uses correct grammar in interactionsGeneral Management Responsibilities• Manages all key performance metrics evaluating or implementing and reviewing measurements, coaching and continuous improvement • Responsible for all assigned administrative tasks• Leads change efforts, providing information and communication• Delegates work to others for improved results and individual growth as applicableAdministrative Tasks• Performs quality management such as error management• Completes administrative tasks as assigned• Assists or oversees testing or researching root causes and develops suggestions for improvement• Assists in projects as assigned (ex: implementations)• Attend scheduled meetings or calls as assigned• Conducts meetings and training sessions as appropriate• Aids in Disaster Recovery plans and efforts• Manages day-to-day needs of the team and provides assistance and direction
Education / Knowledge / Experience:Essential• Bachelor degree, or equivalent work experience• Minimum of 3-5 plus years experience in the corporate travel management industry • Solid working knowledge of the travel industry, policies, procedures and processes• Advanced skills on travel industry systems (i.e. GDS)• Strong verbal and written communication skills in designated languages • Proven ability to handle multiple priorities simultaneously• Ability to work flexible hours• Ability to work independently, exercising discretion and judgment• Demonstrated excellent professional customer service and problem resolution skills• Strong problem solving and/or critical thinking skillsPreferred • Proficiency in Microsoft Office applications• Demonstrated internet research skills for customer information• Degree in tourism-related field
BCD Travel is committed to creating a diverse work environment and is proud to be an equal opportunity employer. All qualified applicants will receive consideration for employment without regard to race, color, religion, gender, sexual orientation, national origin, disability, age and veteran status. BCD Travel complies with applicable laws in the countries in which we operate. We endeavor to make this site accessible to any and all users. If you would like to contact us regarding the accessibility of our website or need assistance completing the application process, please contact us at careers@bcdtravel.com.
BCD Travel