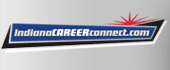 Job Information
Innovation Associates, Inc.

Talent Acquisition Coordinator

in

Indianapolis

,

Indiana
At iA, we are on a mission to provide continuous innovation in pharmacy technology. iA is a leading provider of high-volume pharmacy automation solutions, partnering with pharmacy providers to create high volume centralized solutions that help optimize prescription fulfillment providing patient choice for how they get their prescription while pharmacists deliver impactful patient care. Our scalable solutions deliver critical patient data across local and remote systems, enable better-informed decisions, increase efficiencies, and create a safer environment for patients. Pharmacy automation and software solutions work hard behind the scenes so pharmacists can get out front and work with patients.
Why work at iA? At iA, we know the most important assets of our company are the people who work here, and we hope our optimism for the future of iA is shared by each and every one of our employees.
Job Summary
The Talent Acquisition Coordinator will support the Talent Acquisition team and enhance overall candidate experience. This key role will contribute to the success and efficiency of the Talent Acquisition team and overall hiring process.
Responsibilities
This job description is not totally inclusive of all the job functions required of the Talent Acquisition Coordinator. An employee assigned to this role may have additional, job-related duties.
This role will report daily onsite to our new office located 8888 Keystone Crossing, Indianapolis IN 46240. The location is approximately 30 minutes outside of the downtown Indy area near Carmel Indiana. If relo is required, minimum relo assistance is allocated for this role .

Essential Functions:

Assist candidates through the interview process always keeping candidate experience as a top priority.

Schedule phone screenings, onsite interviews, and virtual interviews for Talent Acquisition staff members, and hiring managers.

Utilize the application traction system (ATS) to keep track of all candidates throughout the process, as well as to post and manage job descriptions for new requisitions.

Participate in the enhancement of current Human Resource policies, workflows and hiring processes.

On occasion, assist the Talent Acquisition team in sourcing and prospecting candidates.

Provide customer service conducive to outstanding experiences for candidates and hiring managers.

Update candidate application status within the ATS.

Participate in the review of pending candidate pre-hire background investigations.

Coordinate and participate in Social Media career related events, career fairs, and marketing campaigns.
Supervisory Responsibilities:
The Talent Acquisition Coordinator will not have any supervisory responsibilities.
Systems Used:
Hardware – Laptop/desktop computer, printer, copier, scanner, plotter, fax machine, telephone, cell phone, and calculator
Software – Microsoft Office Suite & Project, ERP System, video software, E-chats,
Basic Qualifications
HS diploma with 7 years' experience in an administrative related support role; else 5 years of same experience with AS degree, else 3 years with a BS degree.

Strong software application experience (desktop / mobile) with significant experience with MS Office products including PowerPoint and Excel.
Preferred Skills
Previous experience supporting Talent/HR is a plus

Previous experience utilizing Social Media sites (Facebook, LinkedIn etc.)

Ability to meet dead- lines on a consistent basis.

Team player with strong passion to over excel in daily tasks.

Experience with a candidate ATS.

Excellent verbal and written English communication skills

Attention to detail and ability to adjust to new business/cultural environments.

Ability to work in a fast-paced environment.

Ability to work independently.

Results & self-driven work aptitude.

Physical Activities and Requirements

Prolonged periods of computer-based work

Ability to lift up to 15 pounds at a time

Ability to travel as necessary