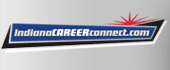 Job Information
Travelers

Technology Change Manager

in

Indianapolis

,

Indiana
Company Summary
Taking care of our customers, our communities and each other. That's the Travelers Promise. By honoring this commitment, we have maintained our reputation as one of the best property casualty insurers in the industry for over 160 years. Join us to discover a culture that is rooted in innovation and thrives on collaboration. Imagine loving what you do and where you do it.
Job CategoryTechnology
Target Openings1
Job Description SummaryPrimary point of accountability to management, portfolio owners and other parties for the adoption and integration of ITSM process that supporting attainment of corporate ITSM goals. Controls planning and execution of the process activities and resources to ensure that established cost, time, and quality goals are met. Works with general supervision and is responsible for applying ITSM knowledge, skills, tools and techniques to deliverables, processes, and systems in order to meet or exceed stakeholder needs and expectations. Operates within defined parameters using Traveler's ITSM methodology in accomplishing collective goals.Primary Job Duties & Responsibilities
Change Management:Develops change management policy and process recommendations. Develops instructions and training in support of change management.

Conducts post-implementation change incident review analysis and process audits. Produces and Packages Key Performance indicators to Process and Portfolio Owners and Senior Management.

Release Management:Partners with Project Managers to create project plans for infrastructure release projects. Identifies requirements for implementation resources.

Monitors and confirms Request for Change orders are created, approved appropriately, successful production checkout and status updates are accurate.

Identifies and clarifies requirements for implementation – confirms proper implementation.

Input/submit Service Requests, Project Records, Change Controls, and Work Orders to support various internal services.

Helps set strategic direction for team and assigns work where applicable.
Minimum Qualifications
High school diploma or equivalent required.

Two years of experience in Technology or IT Service Management role required.
Education, Work Experience, & Knowledge
Three years of experience as an ITSM Practitioner preferred.

Specific knowledge of purpose and benefits associated with good ITSM processes and their interaction with other processes in an organization preferred.

Familiarity with Six Sigma, ITIL, Capability Maturity Model Integration (CMMi) and/or other process improvement frameworks, methodologies and best practices preferred.

ITIL Service Management Foundation Certification or equivalent experience preferred.
Job Specific Technical Skills & Competencies
Problem Solving and Decision Making:

Demonstrates sound analytic and diagnostic skills dealing with issues that are loosely defined and/or where information is available but must be further manipulated.

Once decisions are made, is able to follow and direct action to implement intended results.

Breaks a problem down to manageable pieces and implements effective, timely solutions.

Openly and directly confronts conflict until resolved.

Team Orientation:

Strong customer orientation with excellent oral and written communication skills.

Builds relationships with peers to achieve objectives. Working to build relationships with other departments to work as one team.

Balances team and individual responsibilities.

Exhibits objectivity and openness to others' views.

Gives and welcomes feedback.

Puts success of team above self.

Expert ability to work in a highly matrix environment.

Leadership:

Supports a distinct business unit or several smaller functions.

Responsibilities are assigned with some latitude for setting priorities and decision-making using established policies and procedures. Results are reviewed with next level manager for clarification and direction before proceeding.

Planning and Project Management:

Works with the project manager/manager in identifying those projects tasks that are most important, establishes clear priorities and understands the larger picture.

Anticipates and effectively responds to changes in workload and resources.

Financial Impact:

Understands, has input to the budget process, and shares responsibility for cost-effective expense control of assigned projects. Is responsible for important and confidential information.
Employment Practices
Travelers is an equal opportunity employer. We value the unique abilities and talents each individual brings to our organization and recognize that we benefit in numerous ways from our differences.
If you have questions regarding the physical requirements of this role, please send us an email (TAPHYREQ@travelers.com) so we may assist you.
Travelers reserves the right to fill this position at a level above or below the level included in this posting.
Travelers has 30,000 employees in the United States, Canada, the United Kingdom, Ireland and Brazil. >> Explore life at Travelers (https://careers.travelers.com/life-at-travelers/) .

We have 8 diversity networks, employee-led organizations dedicated to fostering the development and success of our employees. >> Discover diversity and inclusion (https://careers.travelers.com/life-at-travelers/diversity/) .

Employees and their eligible family members – including spouses, domestic partners and children – are eligible for coverage from the first day of employment. >> Explore benefits (https://careers.travelers.com/life-at-travelers/benefits/) .

Travelers has been recognized by organizations such as Forbes, Human Rights Campaign Foundation, and Military Times. >> Read more about recognition (https://careers.travelers.com/life-at-travelers/why-travelers/) .

Our employees are valuable assets to their hometowns, giving more than 100,000 hours of their time toward important causes each year. >> Learn about community involvement (https://careers.travelers.com/life-at-travelers/community-involvement/) .

Imagine other opportunities here (https://careers.travelers.com/) .
Travelers