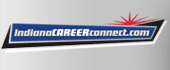 Job Information
Carrier

Transportation Analyst Intern

in

Indianapolis

,

Indiana
Date Posted:
2021-03-29-07:00
Country:
United States of America
Location:
CAI22: Carrier - Indianapolis 30 S Meridian St, Suite 500 , Indianapolis, IN, 46204 USA
Job Description
Built on Willis Carrier's invention of modern air conditioning in 1902, Carrier is a world leader in heating, air-conditioning and refrigeration solutions. We constantly build upon our history of proven innovation with new products and services that improve global comfort and efficiency. Today, Carrier needs your talent to build upon this legacy and create solutions that matter for people and our planet!
If you thrive in a fast-paced environment and are looking for an opportunity to develop your supply chain career, then we have an excellent opportunity for you. We are seeking a motivated, process-oriented individual to contribute to our supply chain effectiveness from the supplier through the end customer.
We have an exciting, challenging opportunity for a Transportation Analyst Intern to support the management and execution of Carrier Corporate Logistics programs. This position will focus on data analytics, database building, and cleansing. The internship will enable students to enhance and broaden their supply chain skills by building up tools using data analytics and utilizing them to establish and create new processes.
The successful candidate must have strong data analysis skills and experience with database manipulation, data mining, and process engineering.
Major Responsibilities:
Analyze, validate, manipulate, and manage large amounts of Logistics data.

Concisely summarize data analysis and present specific recommendations to stakeholders within the organization.

Develop reporting/tools to track transportation apt data for internal/external reporting.​

Assist in the creation ofSOP's

Provide support to Carrier Logistics Managers as needed.

Qualifications and Experience:

Passion for servicing customers. 

Abilityto listen to customer needs and quickly solve their problems, go above and beyond to exceed their expectations

Proven ability to execute with speed and exhibit a bias for action mindset.

Strong ability to work in diverse, cross-functional project teams to achieve high performance levels in a dynamic, changing environment.

Basic knowledge of logistics terms, programs, and business practices is preferred. 

Strong mathematic, analytical, and problem-solving skills.

Strong understanding of general business practices.

Strong written and verbal communication skills.

The capability of working independently and being a self-starter.

The ability to handle multiple projects simultaneously and remain focused.

Expert level knowledge of Microsoft Office (Outlook, Excel, Word, PowerPoint, Access, and SAP a plus)
Education
Junior or Senior level student seeking aBachelor'sdegree with a focus in Business Administration or Management, Engineering, Mathematics, Logistics, or Supply Chain Management.

Master's level student in supply chain management discipline.
#earlycareers
Carrier is An Equal Opportunity/Affirmative Action Employer. All qualified applicants will receive consideration for employment without regard to race, color, religion, sex, sexual orientation, gender identity, national origin, disability or veteran status, age or any other federally protected class.
Job Applicant's Privacy Notice:
Click on this link (https://www.corporate.carrier.com/legal/privacy-notice-job-applicant/) to read the Job Applicant's Privacy Notice
Carrier