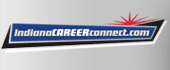 Job Information
Southern Glazer's Wine and Spirits

Warehouse Worker - Nights

in

Indianapolis

,

Indiana
Job Description
Assist in operations by pulling cases and bottle orders and pushing them on conveyor to the check station.

The ability to stand, walk, bend, squat, twist, lift and carry up to fifty pounds intermittently during work shift.

Stack product in truck box or trailer manually.

The ability to stand, bend squat, twist, and lift overhead fifty pounds repetitively during work shift.

Load kegs, re-ships and non-conveyable items onto route trucks.

Replenish stock on full case line and bottle room as needed by using forklift, pallet jack or order picker, using full range of peripheral vision to operate such equipment safely.

Responsible for developing a work ethic that allows the employee to accurately select/pick bottles following the direction of the voice-pick system and properly place case labels in the manner required.

Responsible for ensuring that the assigned work area is cleaned each night.

Responsible to report any damage to equipment, racks or inventory breakage to a supervisor.

Responsible to report any potential problems to a supervisor.

Perform all duties in a safe manner.

Perform other work-related duties as assigned.
Qualifications
Minimum Qualifications:
Ability to read, write speak and understand English well.

Ability to pull and lift fifty pounds repetitively throughout the work shift.

Ability to operate warehouse equipment such as forklift, pallet jack and order picker and box cutter.
ReferenceNumber: IND00000457
Category: Warehouse
JobType:
JobIndustry:
Request Priority Protected Veteran Referrals
EOE Protected Veterans/Disability
Southern Glazer's Wine and Spirits